Tesla's Model S May Soon Run on All Fours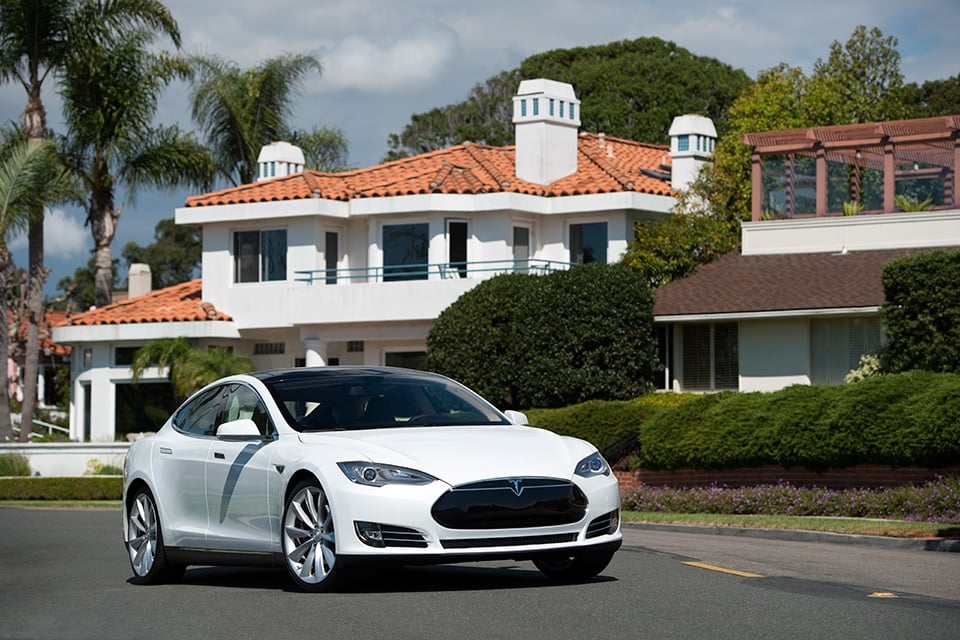 As the adage says, "Good things come to those who wait." That may certainly be true for those who have been holding off on purchasing a new Tesla (NASDAQ:TSLA) Model S, which could potentially see the addition of all-wheel drive come next year.
Currently, the Model X — Tesla's upcoming crossover vehicle, slated for production in 2014 — is the only car that is definitely going to possess all-wheel drive, though that could potentially change if a similar system finds its way into the Model S. Though the Model S is only available in a rear-wheel drive format, that layout can be less than helpful in more severe climate conditions.
"Notably, comments by Elon Musk made during Tesla's June shareholder meeting point to an all-wheel drive chassis hitting the market in the 2014-2015 time frame," The Verge reports. "Musk mentions the chassis separately from the Model X, suggesting that it could find its way into other vehicles."
Buyers can expect an AWD-outfitted Model S to run a healthy premium on what is already an expensive car. However, the vehicle would offer better performance and, perhaps more importantly, better traction.
But Domenick Yoney from AutoblogGreen said, "When I spoke to Dorian West, Director of Powertrain Hardware Engineering, at Refuel, I was given the strong impression that I shouldn't expect anything [on the AWD front from Tesla] until after the Model X comes out."
While an AWD system is coming to Tesla at some point — whether in the Model X or S — Tesla's chassis options will likely become more accessible through the increasing model range at the company. An advantage of sliding the new chassis into a Model S before its implementation in the Model X will give the company an idea of how it functions before a launch in an entirely new vehicle.
So, how would an AWD system in an electric vehicle work? According to Tesla's website, a second motor is mounted on the front axle. "The second motor enables more than all-weather, all-road capabilities: it increases torque by 50 percent," the car maker says. "When outfitted with AWD, Model X Performance accelerates from 0 to 60 mph in less than 5 seconds, outperforming the fastest SUVs and many sports cars."
Don't Miss: Can Honda Save This Dying Relic of American Tradition?