The 10 Best-Selling Cars and Trucks of February are Shaking Off the Frost
February proved to be another mixed month for automakers, as harsh weather in parts of the country continued to dent sales for some, though others were able to find some diamonds in the rough. Fiat Chrysler Automobiles (FIATY.PK) was able to tack on some solid growth thanks to big gains in its Ram and Jeep brands, while Nissan (NSANY.PK) also experienced strong year-on-year growth.
Life was harder for domestic manufacturers, however. Ford's (NYSE:F) namesake brand struggled, and decent growth in Lincoln wasn't enough to offset it. For General Motors (NYSE:GM), Buick was the only family of brands to experience positive growth, as Chevrolet, GMC, and Cadillac suffered declines compared to February 2013.
Toyota (NYSE:TM) struggled as well, as did Honda (NYSE:HMC), implying that the cold weather reverberations were felt beyond Detroit.
However, for the best-selling vehicles of February, there were a few surprises among the usual suspects. See where they ranked after the jump.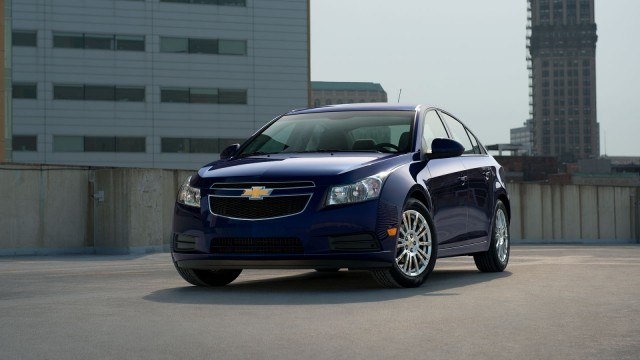 10. Chevrolet Cruze
The Chevrolet Cruze was one of those surprises, as it often sits just outside the top ten best sellers but rarely breaches that threshold. It was able to do so for February, moving 21,836 units, a 21.7 percent leap over February 2013. Cumulatively, Chevy has sold 38,864 Cruze models so far this year, which puts it 19.1 percent up over where it stood at the end of February last year.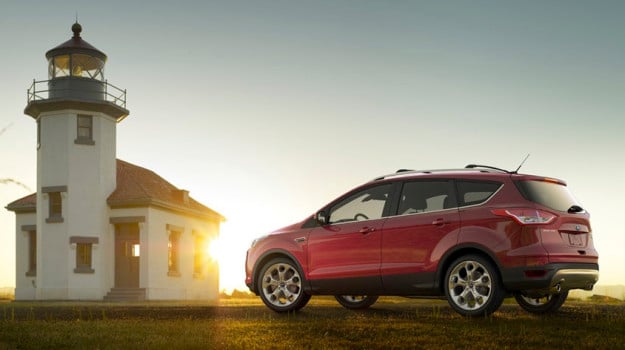 9. Ford Escape
The Ford Escape was able to capitalize on a rare weak month for Honda's CR-V, with the 23,145 units moved bumping the CR-V out and giving the Escape a spot on the list. Despite its strength last month, Ford's flagship crossover saw a 4 percent dip in sales over the year-ago period, and the 42,604 units moved since the beginning of this year fall 3.3 percent below levels seen last year.
8. Ford Fusion
Like the Cruze, the Ford Fusion is a vehicle that often remains on the outskirts of the top ten but rarely makes inroads into the leading ranks. It was able to do so in February, snagging the No. 8 spot with 23,898 units sold during the month, although that implies a 14.3 percent slide over the same period last year. Year to date, the Fusion has sold 44,615 vehicles, about 11.3 percent below last year's levels.
7. Honda Accord
Though the Civic compact and CR-V crossover struggled in February, Honda's Accord remained strong enough to secure the company's only position on the top ten for the past month. It sold 24,622 units, a 12.1 percent dip compared to February 2013, and has moved 45,226 vehicles in total for the year to date, or 12.9 percent below where it stood at the same point last year.
6. Toyota Corolla
The Toyota Corolla consistently floats in and out of the top-selling vehicles list and was able to secure a respectable spot at No. 6 in February, having moved 25,299 vehicles during the period. This puts it at 1.2 percent above year-ago levels. To date, Toyota has sold 48,052 models of its newly redesigned compact, putting it 1.6 percent behind where it was during the same period in 2013.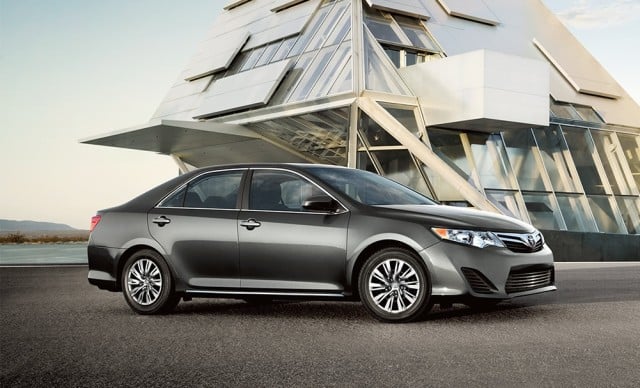 5. Toyota Camry
Toyota has been pulling out all the stops to ensure its Camry remains the leading car in the U.S., but that wasn't the case in February. A 7.3 percent decline, to 28,998 vehicles, last month put the Camry in a rather unfamiliar fifth place — it typically sits in the third- or fourth-place seats. This year to date, it's moved 52,330 vehicles, a slide of 17.2 percent over the first two months of last year.
4. Ram 1500
The Ram 1500 has proven to be a considerable growth engine for Ram and for Chrysler overall, as it moved 29,303 units during February — a surge of 25.8 percent over the same month of the year prior. Year to date, Ram has sold 54,374 models for a 24.2 percent gain on the same period of 2013. The new EcoDiesel model is proving to be a robust seller, logging 8,000 sales in three days when it hit the market.
3. Nissan Altima
The Nissan Altima, which usually resides further back in the monthly rankings, was a surprise star in February, overtaking Toyota's often-dominant Camry and helping push back Honda's Accord. Nissan sold 30,849 units of its leading sedan, putting it 11.3 percent above the levels seen in February 2013 and bringing its yearly total to 53,364, an 8.5 percent premium over the year-to-date figures from 2013.

2. Chevrolet Silverado
Chevrolet's Silverado pickup has maintained its customary place in second for February, having sold 36,584 units during the month — 12.1 percent below last year's February levels. The launch of the 2014 Silverado has been seen as a struggle for Chevy, as recalls and supply and inventory issues have weighed on volume deliveries. Year to date, Chevy has sold 65,510 Silverado trucks for a 15 percent deficit over the same period last year.
1. Ford F-Series
The reigning king, the Ford F-Series, established its usual sales dominance, having moved 55,882 units to eke out a 2.6 percent gain over the same month in 2013. That brings its total year-to-date units sold to 102,418, or 1.1 percent above last year's comparable levels, though it's likely that these numbers will soar once the aluminum-bodied 2015 model is released later this year.
More From Wall St. Cheat Sheet: