The 10 Safest Small Cars of 2014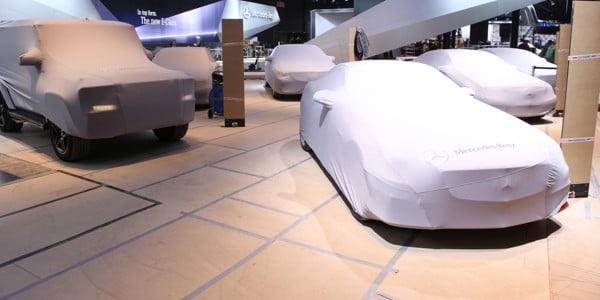 Small cars are the most efficient, most affordable, and most dangerous new vehicles on the market. Today's drivers have impressive new technology available to help you avoid risks on the road, but it's crucial to remember that 9 of 10 crashes are the result of driver errors. Human beings need saving from themselves.
The challenge to produce a safe automobile is even greater with small cars. Since compact and sub-compact vehicles have less mass to resist damage during crashes,  it requires advanced feats of engineering to create a tiny car that can stand up to much in a head-on accident. In its effort to help protect today's drivers and passengers, the Insurance Institute for Highway Safety (IIHS) made its standards stricter when the agency added a small front overlap crash test to safety reviews. Now automakers must pass the toughest test ever in order to have a car designated Top Safety Pick or, best of all, Top Safety Pick Plus.
Only a few small automobiles from the 2014 model year managed to land the coveted Top Safety Pick Plus designation, while others settled for Top Safety Pick honors. Here are the 10 cars from 2014 that scored the highest in safety rankings by the IIHS.
1. 2014 Hyundai Elantra Sedan ($17,200)
The 4-door Elantra from Hyundai (HYMLF.PK) nailed the top score in 4 of the 5 IIHS crash tests. In the small front overlap test, the 2014 Elantra sedan scored an "average" rating, which cumulatively gave the car a Top Safety Pick designation. It also grabbed a 5-star safety rating from the National Highway Traffic Safety Administration (NHTSA), separating it from most of the compact pack.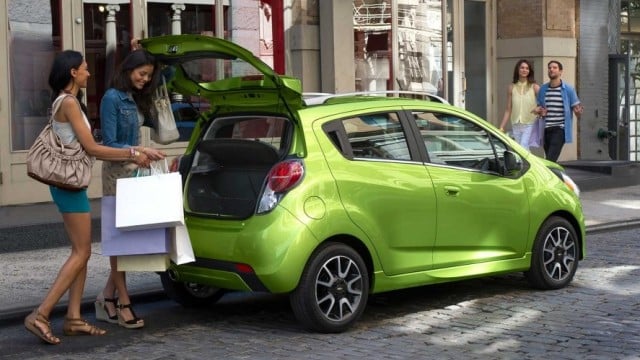 2. 2014 Chevy Spark ($12,170)
If it's difficult for any compact car to land safety pick honors, it's doubly hard for a mini car to pull it off. GM (NYSE:GM) is the only automaker to manage Top Safety Pick accolades for one of its mini cars so far in 2014. It did so with the 2014 Chevy Spark, a pint-sized ride that sits at the extreme bottom in price points. On a shoestring budget, the 2014 Chevy Spark is the safest new car you can buy. It landed the top rating in 4 of 5 crash tests and scored "average" in small front overlap tests.
3. 2014 Subaru Impreza ($17,895)
The 2014 Subaru (FUJHY.PK) Impreza scored the top ranking in all five crash tests by the IIHS in landing Top Safety Pick. Even though it is impossible to score better in these tests, the only thing holding back the Impreza from Top Safety Pick Plus was a lack of optional features such as forward collision warning and autobrake. There are five available Impreza trims in the 2014 model year. WRX models did not hit the Top Safety Pick mark.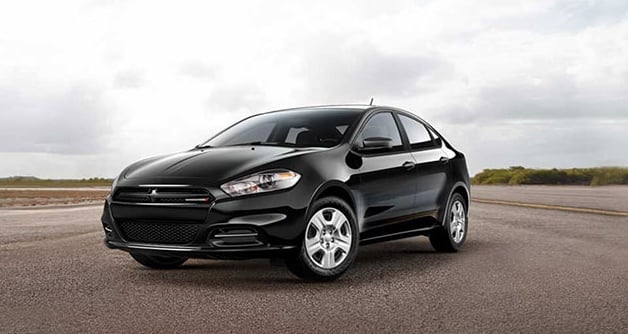 4. 2014 Dodge Dart ($15,995)
With 184 max horsepower, 41 highway mpg, and plenty of tech features available, there's a lot to like about the 2014 Dodge (FIATY.PK) Dart. Consumers looking for a Top Safety Pick can check that box as well. In the 5 IIHS crash tests, the 2014 Dart aced 4 and scored "average" — like so many of its competitors — in the small front overlap test.
5. 2014 Scion tC ($19,965)
Toyota's (NYSE:TM) Scion tC delivers a lot of style to go along with with its Top Safety Pick designation. In the 5 IIHS crash tests, the tC coupe matched nearly every car in the class by acing 4 tests and scoring an "average" rating in the small front overlap category. Fuel economy rankings are decent at 23 mpg city and 31 mpg highway. A six-speed automatic transmission is available.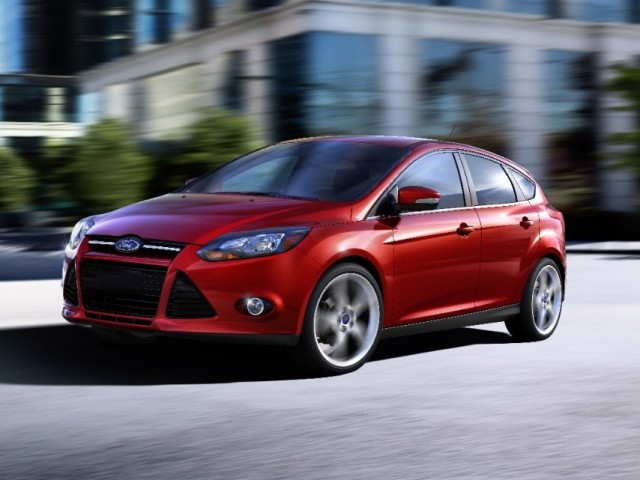 6. 2014 Ford Focus ($16,810)
Coming off its win as top-selling automobile on earth, the Ford (NYSE:F) Focus isn't desperate for attention. However, the 2014 model Focus looked poised to repeat with Top Safety Pick designation by the IIHS. Ford's newest version of the compact star scored the top rating in 4 crash tests and got an "average" ranking for the small front overlap test.
7. 2014 Subaru XV Crosstrek ($21,995)
As one of the few automakers to land two small cars on the list of 2014′s safest, Subaru is in elite company. The automaker has its second Top Safety Pick in the 2014 XV Crosstrek, the crossover compact enough to be deemed a small car by the IIHS. Among the Crosstrek's features, its 30 highway mpg put it in a unique position in the crossover segment. An anticipated hybrid model priced at $25,995 is expected to get 33 highway mpg.
8. 2014 Honda Civic 2-Door and 4-Door ($18,190/$18,390)
Consisdering there's hardly a price difference between the 2-door and 4-door 2014 Honda (NYSE:HMC) Civic, it's truly dealer's choice. Safety ratings may influence a consumer's pick slightly. The Civic Coupe was named a Top Safety Pick by the IIHS with top scores in all the five crash tests. The 2014 Civic Sedan did its little brother one better by acing all five crash tests and landing Top Safety Pick Plus designation when buyers opt for optional front crash prevention. That investment is well worth it.
9. 2014 Toyota Prius ($24,200)
The hybrid that started it all is still wowing auto consumers with 51 city mpg. The 2014 Toyota Prius got another feather in its cap when it received Top Safety Pick Plus designation by the IIHS. Toyota"s revolutionary ride nailed 4 of the 5 crash tests, netting an "average" score in only the small front overlap test. To put the Prius in elite company among small cars, its available front crash prevention technology gave it an "advanced" rating by the IIHS. This designation applies to models built after November 2013.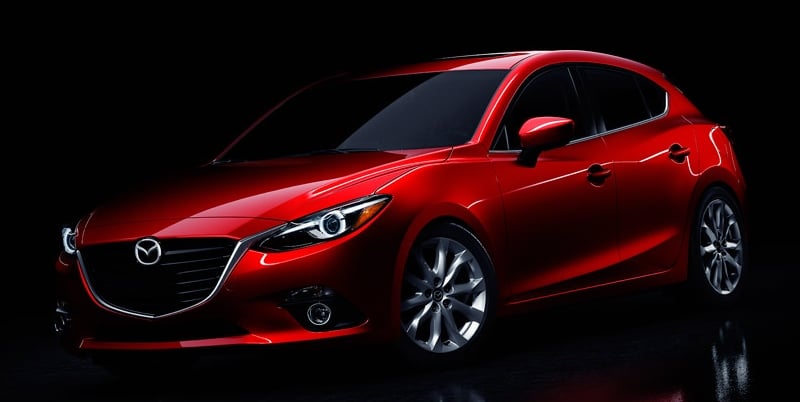 10. 2014 Mazda3 Sedan and Hatch ($16,945/$18,945)
"What do you drive?" asks the Mazda (MAZDF.PK) commercial. If you drive a 2014 Mazda3 Sedan or Hatchback with available front crash prevention, you have a Top Safety Pick Plus on your hands. The perfect crash scores for both the sedan and hatch extended to all five categories, including the rigorous small front overlap test. Models built after October 2013 qualify.
Mazda joins Subaru, Honda, and Toyota as the the 3 automakers with 2 small cars bearing at least Top Safety Pick designations. However, Mazda is the only automaker with 2 small cars that earned the right to be called Top Safety Pick Plus so far among 2014 model-year automobiles. As consumers continue to prize safety among other features in new cars, the Mazda3 adds yet another layer to its widespread appeal.
More from Wall St. Cheat Sheet: