The 9 Most Stylish Used Cars under $35K
High style doesn't come cheap in luxury cars, and buyers with $35,000 or less to spend on a ride will be forced to step back into time, if only a few model years. Here are the top 9 beautiful cars that can give you high style, without charging you top dollar.
9. 2010 Corvette Convertible

For anyone who isn't ready to pounce on a 2014 Corvette Stingray by GM (NYSE:GM), the convertible model from 2010 is an alternative at a much more attractive price. It won't come with custom luggage, as the premium 2014 version does, but it comes with that signature 6.2 L V8 muscle, generating 430 hp on 424 lb-ft of torque. More importantly, it's a stylish convertible that draws a lot of stares. Sellers are asking around $33,500.
8. 2011 Infiniti M37 Sedan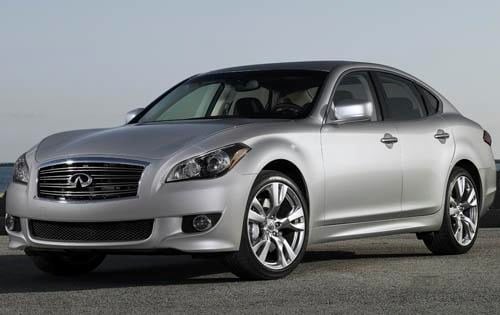 This stylish Infiniti gave Nissan (NSANY.OTC) something to celebrate in the luxury sedan segment, and it still has the looks and comfort worthy of its price tag. Starting in the low $30K range, used car buyers will enjoy the interior design and performance specs, as well as the high safety rating. Yet the M37 is all about cruising, with plenty of space in the driver's seat, and easy controls at your fingertips.
7. 2012 Lincoln MKZ

A brand new Lincoln MKZ from Ford (NYSE:F) will run buyers around $40,000, but heading back to the 2012 model gives you the opportunity to head for luxury and style for at least $10K less, with some models priced below $25,000 around the country. Along with the luxury appointments, drivers can even pick up fuel economy in the hybrid version (pictured), which can get 41 mpg on the highway.
6. 2011 Audi A6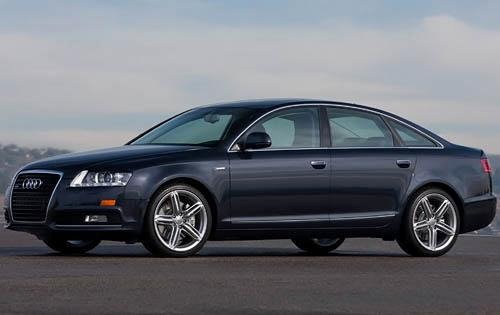 The luxury offering from Volkswagen (VLKAY.OTC) had a winning formula in terms of style and comfort, with its 2011 A6. Critics disliked the overall performance of the V6, yet luxury seekers will sink into the bucket leather seats with adjustable lumbar support on the control panel. A new Audi A6 will run a driver over $45K, yet used models of the 3.2 L premium sedan can be picked up used for close to $30,000.
5. 2012 Cadillac CTS Coupe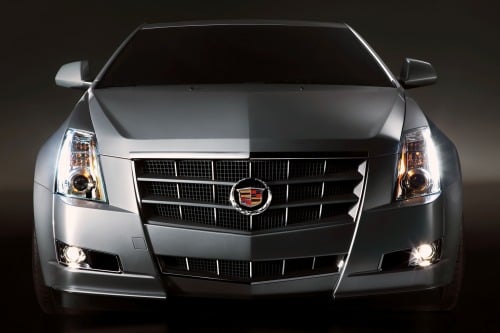 While the 2012 Cadillac CTS had its critics, none questioned the styling both inside and out. The 2012 CTS has the trademark muscle, superior handling, and attractive interior, but the look from the grille and down the sides is exquisite. Perhaps it leans toward Cadillac gaudy on the far end of the scale, yet the CTS Coupe appears to have inspired the new ELR, and has a design that holds up well for the 2014 season. This model is available for well under $30K in some markets.
4. 2012 Lexus ES 350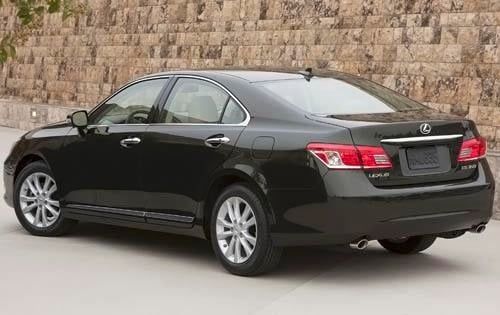 The cost of a brand-new Lexus by Toyota (NYSE:TM) can be prohibitive, but going back to the 2012 ES 350 is a way to tap into the style and comfort associated with the popular brand. Drivers looking for a performance sedan won't be disappointed, as the base model that starts under $30,000 used has a 3.5 L V6. An interior that rivals the top luxury brands makes this ride appealing to those who want a Lexus, but don't want to tackle a price tag over $50K.
3. 2009 BMW 750i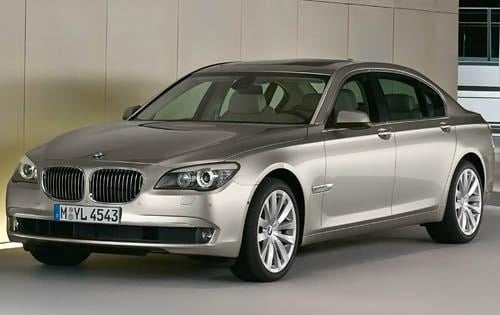 When BMW takes the annual sales prize in the luxury car market, with cars like the coveted 7 Series that put the company way ahead of European and American competitors alike. Used car buyers will have to travel back in time to 2009 in order to pick up a 750i, which falls under the $35K mark, but it will be worth it. The front styling of a BMW is difficult to match, as are the accents from the headlights all the way to the car tail. It's a statement car, no matter what year of the 7 Series you're looking at.
2. 2011 Jaguar XF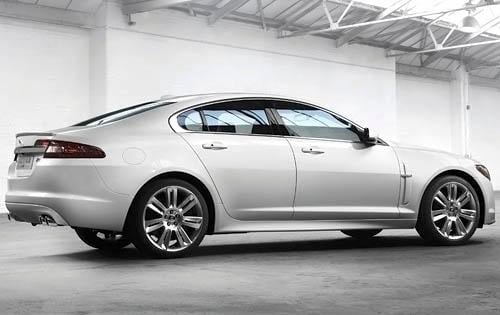 Jaguar has remained a brand known for pure style and luxury, and Tata Motors (NYSE:TTM) has done the company proud since its purchase from Ford. The 2011 Jaguar XF considered power to be equal to style, and the base model was set up with a 5.0 L V8 that happened to crank 380 hp on 380 lb-ft of torque. Still, this car's look is what draws in most buyers, as any muscle-bound ride can pack an intimidating engine.
1. 2010 Mercedes Benz E 550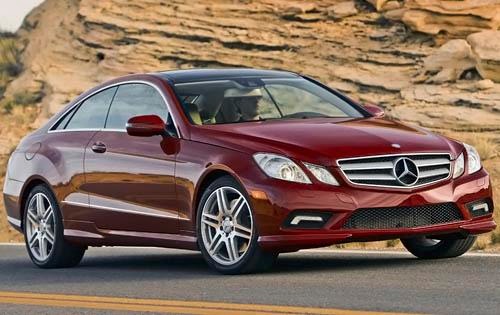 So is something from the Mercedes Benz (DDAIF.OTC) E Class the only car that will fit the bill? To get into an E 550, buyers will have to go back to 2o10, when the gorgeous Mercedes coupe had a lower entry price than any previous offering (new models start at $61,400 in 2013). The 5.5 L V8 is no slouch on the roadway, either, generating 382 hp on 391 lb-ft torque. The combination of beauty and power puts this car at the top of the pack, for under $35K. Prices start at $32,500.
One day, automakers promise to bring out stylish, well-appointed cars for less than $35,000. For now, the top choices are waiting in the pre-owned sector of the auto market.
Editor's Note: This post has been updated to reflect the correct horsepower for the Corvette Stingray.
Don't Miss: 5 Premium Brands Making a Killing in the U.S. Car Market.