The Best Used Cars to Buy This Year, Part 1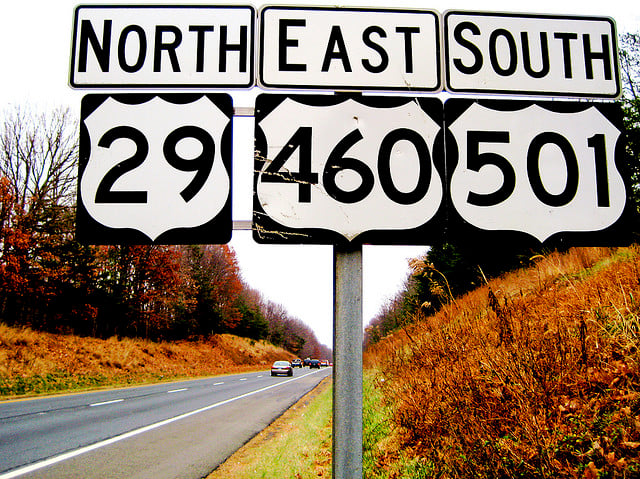 Few agencies get as much face-time with vehicles as Edmunds.com, a comprehensive source for auto enthusiasts and the casual buyer alike. Given its immense amount of resources, Edmunds' recommendations tend to carry a lot of weight. Yes, we said something similar about the guys over at Top Gear across the pond, but while the latter often engages in fleets of fantasy for the average buyer, Edmunds tends to be much more rooted in the practical aspect of things — like the best used cars to buy for 2013.

"Edmunds.com's annual Best Used Cars selections are based on the following criteria: reliability, safety, and availability," the site said. "Wider availability of a particular vehicle almost always translates to more competitive prices and better value for used car shoppers. Eligibility is limited to cars originally sold from 2006-'11." Why impose the age limitations? "Older vehicles will probably have too many miles on them, and newer ones will not have fully taken the large depreciation hit that typically makes a 2- or 3-year-old car (with low miles) the best value."
Edmunds explains, adding that, "First, we looked at our consumer ratings as well as sources that report on reliability and longevity, and applied our own experience and judgment to determine a vehicle's reliability." It clarifies further. "Second, we considered the way these vehicles rated in various crash tests conducted by the NHTSA and IIHS." Factors such as value (based on Edmunds' own scale) and availability were also taken into account when making the decisions. Here are the first eight results.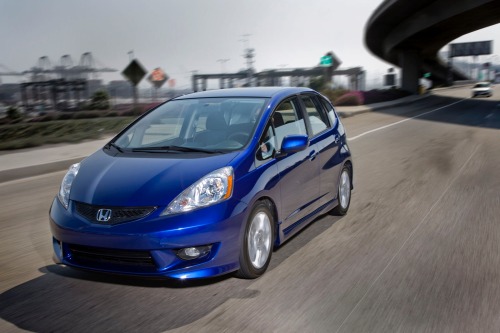 Subcompact: Honda Fit, 2007-2011
A versatile rear seat, nimble driving dynamics, and space-efficient, the Honda (NYSE:HMC) Fit won the hearts of critics when it made its U.S. debut in 2007. Moreover, the Fit sips on fuel, and in the second generation (2009-onwards) can offer up to 57 cubic feet of cargo space.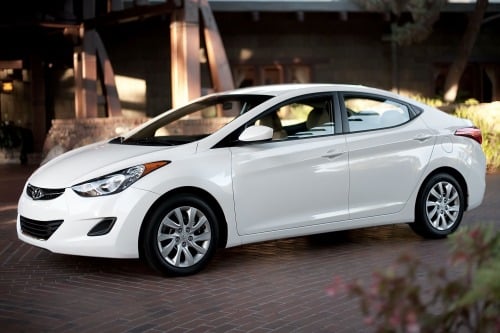 Compact: Sedan: Hyundai Elantra, 2006-2011
"In addition to peppy performance and a smooth ride, the Elantra offers solid build quality, reliability, and operating economy," Edmunds says of the Hyundai. "A GT hatchback version provides added cargo capacity in addition to standard leather seating, a moonroof and a sport-tuned suspension. Impressive crash test scores are another feather in the Elantra's cap."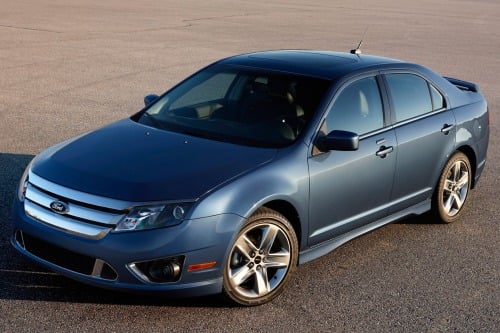 Midsize Sedan: Ford Fusion, 2007-2011
Though not as flashy as its redesigned successor, the previous Ford (NYSE:F) Fusion still offers "a sporty driving personality to go along with its practicality," and had a full menu of options. In 2007, front-seat side and full-length side curtain airbags became standard, and in 2009, a stability control option was added.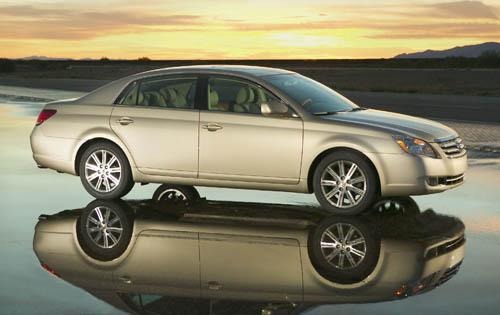 Large Sedan: Toyota Avalon, 2006-2011
"With its roomy cabin and upscale ambience, the Toyota Avalon is almost a bargain-priced large Lexus sedan," Edmunds says, lauding the Avalon's quiet ride, the powerful-yet frugal V6, and Toyota's reputation for reliability.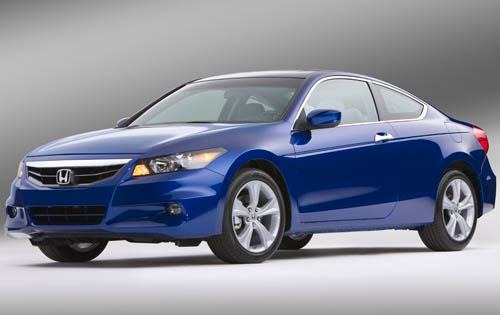 Coupe: Honda Accord, 2006-2011
Though its sedan sibling is by far the more popular, the Honda Accord coupe is also an excellent car. "The earlier cars (2006 and 2007 models) offered engines ranging from a 160-hp four-cylinder to a 240-hp V6, and unlike the sedan, the coupe could be had with a manual gearbox (a six-speed) hooked up to the smooth and energetic V6," Edmunds writes.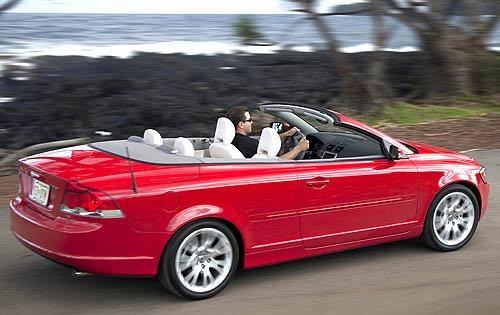 Convertible: Volvo C70, 2006-2011
"Thanks to its retractable hardtop, the Volvo C70 is essentially two cars in one," Edmunds explains. "Top up, it's a luxury coupe with the quietness, weather isolation and security of a solid roof. Lower and stow away the roof (with the press of a button) and you have a stylish convertible in which you can share al fresco motoring with three other adults." Handsome, versatile, and comfortable. Need we say more?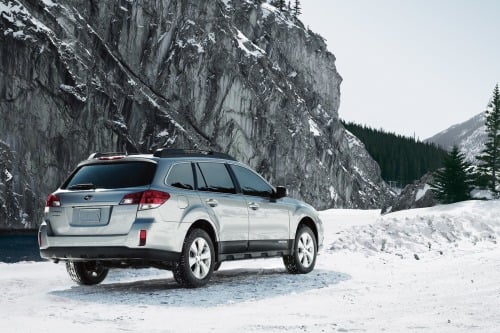 Wagon: Subaru Outback, 2006-2011
A fantastic all-wheel drive system was available on the two generations of the Subaru Outback within that timeframe. The second generation (2010-2011) offered more passenger and cargo room, while the first offered a long menu of trims and engine choices, ranging from a 170 horsepower boxer-four, to a 245 horsepower boxer-six.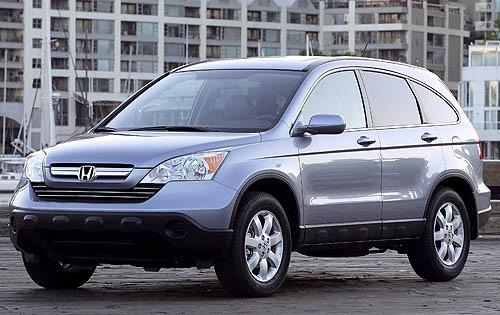 Compact SUV/Crossover: Honda CR-V, 2006-2011
"Space-efficient, fuel-efficient and easy to drive and own, the five-passenger Honda CR-V does almost everything well," Edmunds points out. No V6 option was made available, but the silky four-cylinder was adequate enough to provide enough performance (as much as you would expect) and ample fuel economy.
Don't Miss: 10 of Top Gear's Greatest Cars from the Last 20 Years.