The Latest Cadillac Is Premium in More Ways Than One
Let's get the bad news out of the way first: Cadillac's (NYSE:GM) new CTS flagship sedan, with the 2014 model year, will run about $7,000 more than the car that it's replacing — for a total cost of about $46,025.
Now, the good news. For that extra seven grand, you get a lot more car, and, the new CTS looks — on paper, at least — like it will be far more competitive with the BMW 5 Series and Mercedes E-Class sedans that it is intended to go head-to-head with.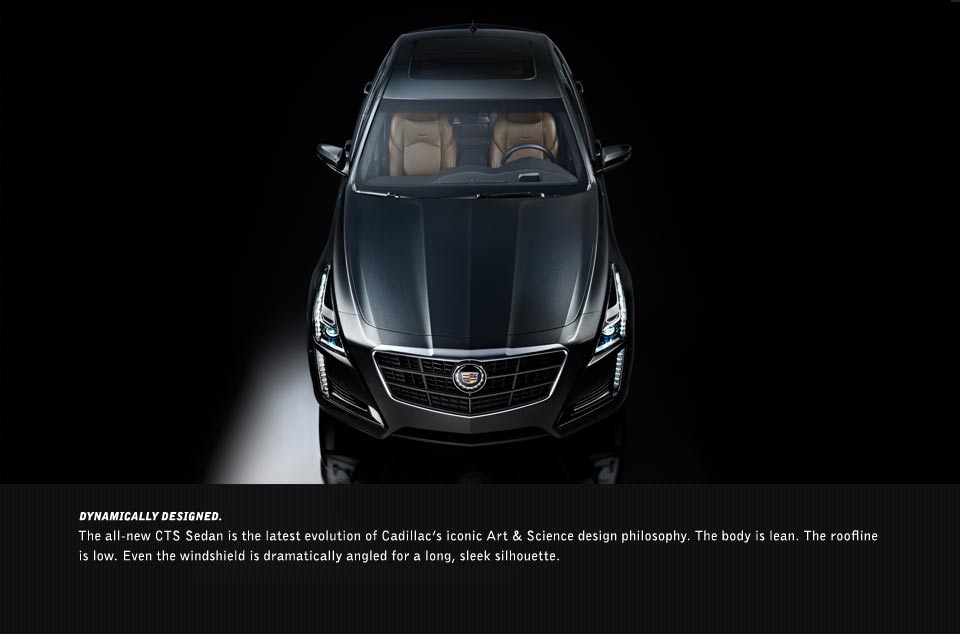 In the company's official statement, Cadillac says that the new CTS will sport an additional 20 features as standard over the outgoing model. It will also offer more interior space, power, and technology on the inside, and is longer, lower, and leaner on the outside. Although the new car gains five inches in length, it sheds about 244 pounds from its curb weight.
Buyers will have the choice of three packages – Luxury, Performance, and Premium. Each trim will be available with a 2.0 litre turbocharged four cylinder, or a 3.6 litre naturally-aspirated V6 engine, and  in either rear- or all-wheel drive.
However, for those looking for some added punch, Cadillac will also be offering the V sport model, with its all-new, twin-turbo V6 that will be good for about 420 horsepower. The V model will also treat the driver to a "drive mode with specific Magnetic Ride Control calibration and enhanced throttle progression for greater track performance." However, the V will give up its right to an all-wheel drive as collateral for the extra power. Of course, it will also cost a bit more than the base, clocking in at  $59,995.
The upgrades continue on the inside as well, where the driver will be treated to CUE, Cadillac's new system for connectivity and control that's nicely formatted in an eight-inch, fully reconfigurable touch screen. Buyers will also have the potential for an 11-speaker Bose premium audio system, with HD radio capability. Included will be several options for streaming portable media devices, as the CTS is equipped with three USB ports, and one auxiliary, and SD card port.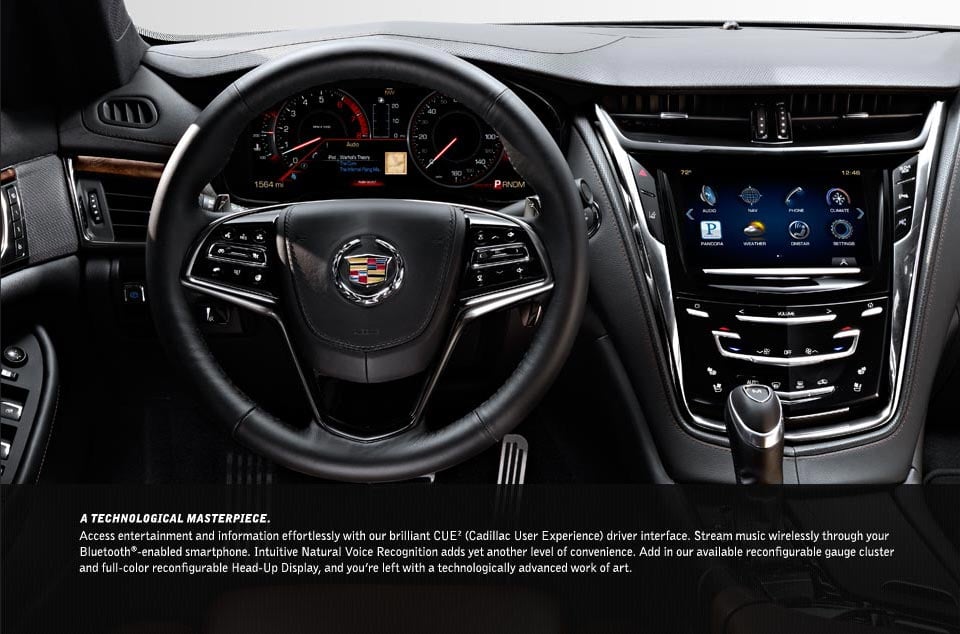 One could go back and substitute "5 Series" or "E-Class" for every mention of CTS — and that's precisely what Cadillac needs. After wallowing in retirement home parking lots, Cadillac has come charging out of the gate with products that not only match the best that Europe has to offer, but with the potential to surpass it.
Don't Miss: Here's Why North Carolina Wants Tesla Out.