The NHTSA Closes the Books on Two Ford Investigations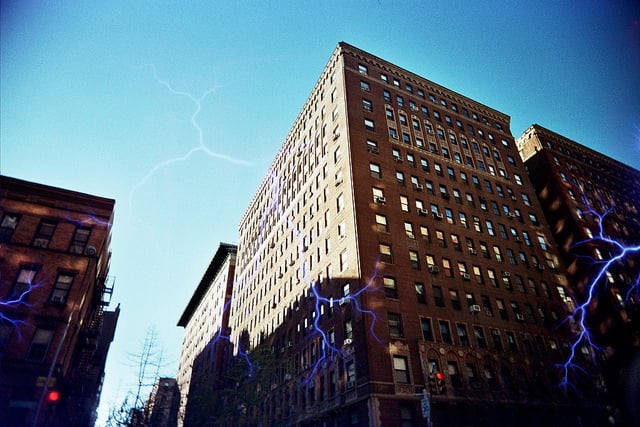 While Tesla Motors (NASDAQ:TSLA) is currently dominating automotive headlines for the National Highway Traffic Safety probe into its recent vehicular fires, the NHTSA is closing its books on a couple of Ford (NYSE:F) investigations that have been underway.
The first probe that will be shut down regards 800,000 Crown Victorias, Mercury Grand Marquis, and Lincoln Town Cars from the 2005-2011 timeframe, for rust that ultimately could lead to a loss of steering control after Ford said it would inspect some additional vehicles, the Detroit News is reporting. Back in August, Ford announced the recall of 355,000 cars from the "salt belt" states, so the company could "fix a rust-related defect in the lower intermediate steering shaft that may result in separation of the steering column lower bearing and loss of steering control."
Ford dealers are making the needed repairs to the intermediate shaft, and are checking out and repairing the upper intermediate shaft and steering column lower bearing if needed.
According to the NHTSA, there were 22 "incidents" of steering shaft separations, consisting of 12 complaints and 10 warranty claims. "All 22 incidents involved vehicles in the recall region, where 419,210 or roughly half — 52 percent — of the subject vehicles were sold," Detroit News noted.
"Ford did not find evidence of the lower intermediate shaft corrosion issue in [vehicles sold outside of the recall region]," the NHTSA said. Another program will be put in place for affected vehicles outside of the Salt Belt states (that's Connecticut, Delaware, the District of Columbia, Illinois, Indiana, Iowa, Kentucky, Maine, Maryland, Massachusetts, Michigan, Minnesota, Missouri, New Hampshire, New Jersey, New York, Ohio, Pennsylvania, Rhode Island, Vermont, Virginia, West Virginia, or Wisconsin.)
In addition to steering corrosion issues, the NHTSA is also ceasing its probe into Ford's electric vehicle software hiccups related to the software in the powertrain module. In October, the administration recalled 2,456 Ford Focus EVs from the 2012-2014 model years. Ford said that the glitch could potentially result in the loss of powertrain torque — in turn, a red triangular signal and a "Stop Safely Now" warning appear on the dash.
Despite the loss of power, Ford added that the brake and steering systems "will continue to operate normally and the vehicle can be restarted after going through a shutdown process."
"In total, there were 171 unique reports indicating loss of motive power while driving, and the predominant failure mode identified involved loss of powertrain torque. Ford began owner notification on November 5, 2012. Owners of the recalled vehicles are notified to take their vehicle to a Ford or Lincoln dealer who will reprogram the (software) to the latest calibration," the NHTSA said.
Don't Miss: 12 Top Cars and SUVs for Family Trips This Holiday Season.