5 Cool Cars Under $30,000 in 2014
As talk of electric vehicles and luxury brands dominates industry chatter, the affordable middle-range vehicles running on gasoline haven't gotten their due. The following 2014 models are worth noticing and fall in the price range of $15,000 to $30,000, with plenty of extras included.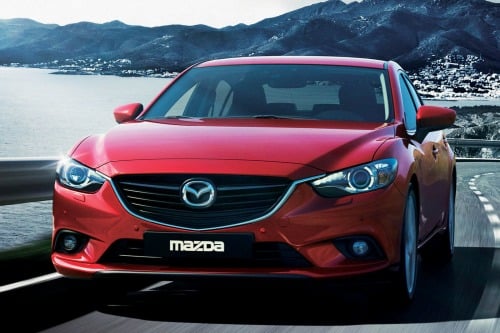 1. Mazda6 I Touring Sedan ($24,495) For a car whose styling has been compared (favorably) to a Tesla (NASDAQ:TSLA), the Mazda6 has a lot going for it at a starting price just under $25,000. The 2.5 L engine produces 184 hp for a car that weighs less than 3,200 pounds, and has gotten excellent reviews for its handling and fuel economy (38 highway mpg with a 6-speed automatic transmission). It's a pleasure to look at, and you can get the middle line Touring Sedan loaded for under $30,000.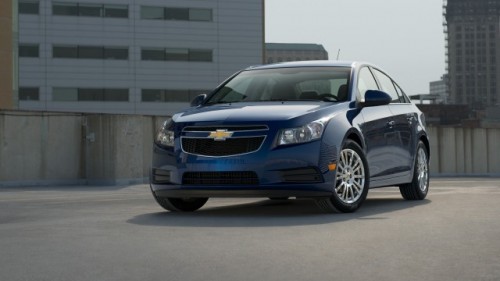 2. Chevy Cruze Eco Sedan ($19,835) There has been a mix of good and bad reviews for GM (NYSE:GM) regarding its efforts at hybrids and economical cars. The next Cruze Eco looks like a solid answer to the critics. It's an attractive ride (featured is Midnight Blue color) and gets an EPA estimate of 42 mpg with a six-speed transmission. The affordability of the 2014 Eco makes it the 2014 Chevy worth having.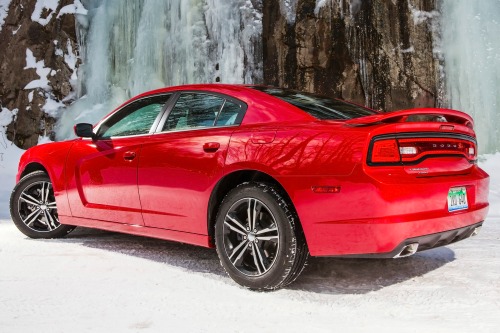 3. Dodge Charger SE Sedan ($26,295) 
Dodge is bringing out a new version of its legendary Charger, which first appeared in the 1960s and has always been big on style. The SE Sedan features the same 3.6 L engine as the 2013 model. It generates 292 hp and checks in at 18 city/27 hwy mpg. It's not an economical choice as far as fuel is concerned, but it's heavy on brawn and looks great in any driveway. The 2014 Charger will be available later this year.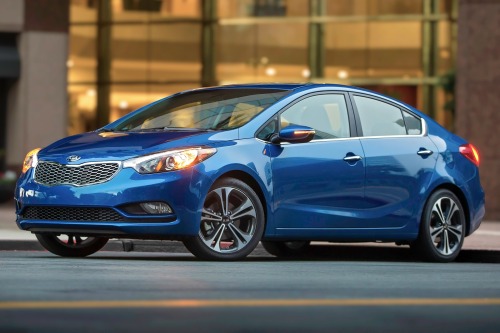 4. Kia Forte Sedan
The most affordable of these five 2014 automobiles comes from Kia, the South Korean manufacturer whose popular Forte Sedan is getting rave reviews for its style and fuel economy. As for the latter, the Forte LX (a notch below the EX in pricing) gets 25 city/36 hwy mileage.  This sedan has the same engine as the Hyundai Elantra, a main competitor.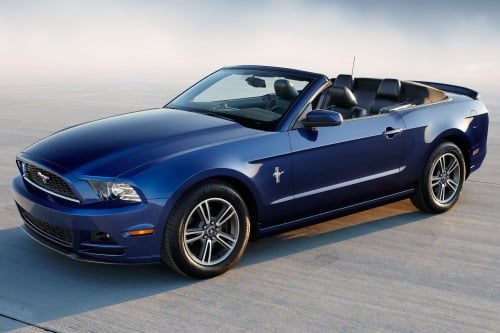 5. Ford Mustang Convertible ($27,200)
This muscle car mainstay from Ford (NYSE:F) is the ideal car for summer driving. Its 3.7 L engine produces 305 hp and has an attractive base price for the convertible model. As for fuel economy, the Mustang doesn't boast much with 29 hwy mpg for a coupe, but that's not the point when taking this powerhouse on the road.
The recent wave of electric vehicles has overshadowed the attractive gas-powered cars below $30,000. These five 2014 models can deliver for consumers who want style, performance, fuel economy, or a mix of all three.
*Some photographs have been updated to reflect corrections.
Don't Miss: Will the 2014 Buick LaCrosse Deliver for GM?