These Latest Chrysler Recalls Number 800,000+ Vehicles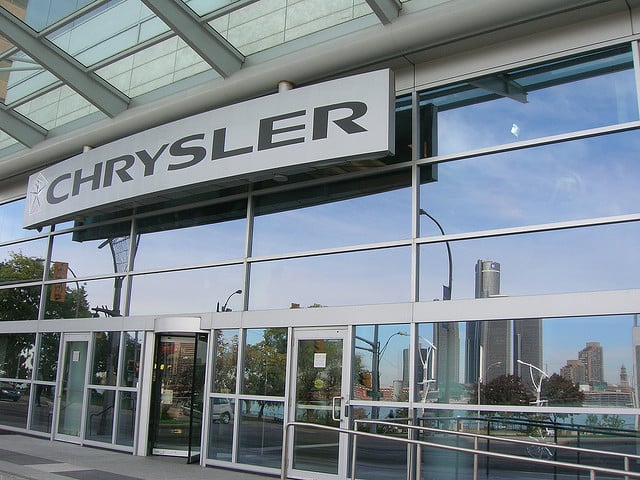 Chrysler Group LLC announced another huge slate of recalls Wednesday, the twelfth of its kind in the past five weeks. One problem involves faulty active head-restraint technology in nearly half a million Chrysler and Dodge models, while another involves malfunctioning airbag systems in 282,000 vehicles. All told, approximately 840,000 vehicles are included in the recall.
The largest of the recalls aims to solve problems with faulty microcontrollers, which help active head restraints in anti-whiplash functions. The microcontrollers were sourced during a shortage following the 2011 tsunami in Japan. Chrysler is recalling 490,000 models, including the Chrysler Sebring, Jeep Liberty SUV, Dodge Avenger, and Dodge Nitro in order to replace the microcontrollers. No major injuries have been reported in connection to this problem.
The second recall addresses faulty airbag technology in 282,000 vehicles of recent issue,  including the Dodge Grand Caravan, Ram Cargo Van, and Chrysler Town & Country. Instead of deploying driver-side airbags, the cars' sensors deploy airbags on opposite sides of the vehicle. The recall was prompted by customer complaints.
The Wednesday announcement marked the twelfth Chrysler recall since the start of June. A Chrysler spokesperson told Reuters the recalls were "an indication of our aggressive quality-control protocol." Ford Motor Co. (NYSE:F) and General Motors Co. (NYSE:GM) have also recalled thousands of vehicles in the past several weeks.
Ford recalled more than 13,000 models in late June when it discovered child-safety locks were malfunctioning in Explorer, Taurus, and Lincoln MKS vehicles. The latest GM recall, on the other hand, has been challenged by the National Highway Traffic Safety Administration. GM recalled approximately 8,000 models to fix defective brake lights; the NHTSA is trying to determine whether more than 500,000 GM vehicles should have been included in that recall.
Government regulators issued a "recall query" into GM's recall, according to The New York Times. It marked the third time in 2013 that regulators took issue with General Motors on whether the recalls were extensive enough. In early June, GM was forced to recall an additional 194,000 SUVs following an investigation by the government agency.