Toyota Accelerates Aid to Furloughed Workers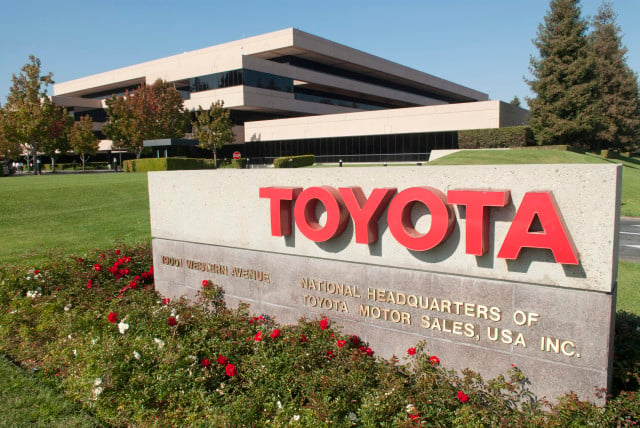 Railing against egos, Zooey Glass in J.D. Salinger's Franny and Zooey quipped: "There are nice things in the world — and I mean nice things. We're all such morons to get so sidetracked." With the partial government shutdown still dragging on, it is becoming harder and harder not to take a cynical view, to notice the nice things, as sidetracked politicians endlessly bicker in Washington.
Thankfully, corporations are stepping in to restore some humanity in this politically polarized world. The Detroit News reported on Tuesday that Toyota Motor Corp. (NYSE: TM) is offering loan payment deferrals for customers who have been furloughed and for those whose livelihoods have been greatly impacted due to the government shutdown. By doing so, Toyota joins Hyundai Motor Co. and Nissan Motor Co., both of which started offering comparable programs at the beginning of the shutdown.
There are conditions, though, which AutoGuide outlined. Furloughed customers using Toyota Financial Services or Lexus Financial are only eligible for the deferred payment option if their accounts are in good standing. Deferrals are available for up to three months, and customers need to contact a services representative to see if they qualify. 

In a press release, Toyota's Financial Services Group Vice President of Service Operations, Al Smith, explained why the company decided to offer a payment relief option:
"The government shutdown has placed an unanticipated financial strain on many individuals and families. Toyota Financial Services and Lexus Financial Services remain committed to making the lives of our customers easier, so we are pleased to be able to provide some flexibility to our customers affected by this situation."
The magnitude of offerings available to those affected by the shutdown have grown in scale as the length of the standoff continues. While still in its infancy, CNNMoney called attention to shutdown "freebies" nonessential staffers would not want to miss. This lighthearted attempt to make the most of the situation has been replaced by advice from CBS and other outlets about how to manage bills and which banks are offering assistance to those unable to work.
Don't Miss: 9 Automobiles Set to Dazzle at the L.A. Auto Show.