Toyota Fights for Connected-Car Spectrum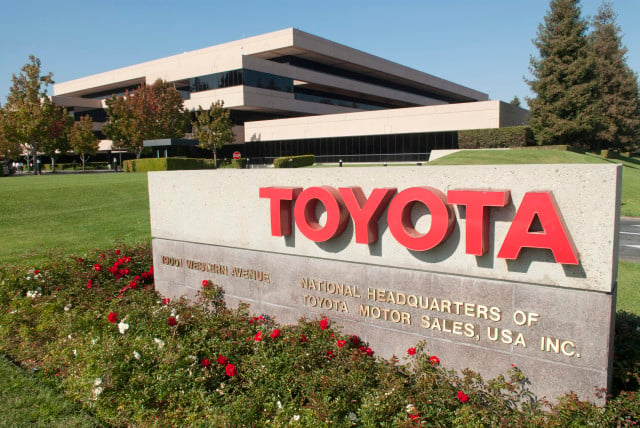 Toyota Motor Corp. (NYSE:TM) told the House Committee earlier this week that the government needs to insure that expanding WiFi service won't interfere with the bandwidth needed for auto safety technology currently at use in vehicles.
Principal research manager at the Toyota Info Technology Center in California John Kenney told the House Energy and Commerce panel that the Federal Communications Commission shouldn't move forward with expanding the wireless spectrum to offer Internet service unless "it can be proven that no harmful interference will impair the safety-of-life mission for which that spectrum is allocated," according to the Detroit News.
"We don't want a mom driving a car down the road with kids in the back seat, and because she happens to be driving by a coffee shop that's using Wi-Fi, her collision-avoidance system turns off," Kenney said. At the heart of this argument is whether there will be enough bandwidth for both cars and increased WiFi service, something Toyota thinks the FCC needs to monitor closely. As cars become more connected, they need more bandwidth, and Toyota wants that space to go to connected-cars rather than WiFi service.
Toyota also warned the committee that the U.S. is falling behind Europe in terms of installing connected-car networks, Detroit News said. The European Union has already set aside a portion of its wireless spectrum to provide connected-car service to 12 different automakers that have promised to begin implementing the technology by 2015.
Connected-car technology has the potential to save lives as it removes more of the potential for human error from driving and can alert drivers to dangers on the road. The National Highway Traffic Safety Administration has been working on its Connected Vehicle Research Program since 2012. Companies including
Google
(
NASDAQ:GOOG
),
SiriusXM
(
NASDAQ:SIRI
),
AT&T
(
NYSE:T
),
Nissan
(NSANY.PK), and
Tesla
(
NASDAQ:TSLA
) have all recently been exploring self-driving and connected-car technology.
Detroit News reported that earlier in the year the Alliance of Automobile Manufacturers and Association of Global Automakers also called on the FCC to set aside spectrum for vehicle communication. As more cars require more spectrum for their connective technology, the fight for limited bandwidth is far from over.
Follow Jacqueline on Twitter @Jacqui_WSCS
Don't Miss: 10 Exceptionally Lavish Car Options.