Toyota, GM, Ford Falter as Chrysler and Nissan Make February Gains
A couple of brands, including Nissan (NSANY.PK) and Chrysler (FIATY.PK), were able to post solid growth for the month of February, contrary to a generally cool sales month for other players in the industry.
Domestically, Chrysler led the way with an 11-percent growth spike, riding on the backs of a 47-percent surge at Jeep to 45,946 units and a 28-percent leap at Ram. Chrysler brand sales grew modestly, as did Fiat, though Dodge sales fell 11 percent for the period over February of 2013. Light trucks were up 27 percent, though car deliveries slumped 15 percent. All told, Chrysler saw its 47th consecutive month of year-on-year gains.
Over at General Motors (NYSE:GM), sales fell slightly, down 1 percent year-on-year. Buick was the only member of the GM family to post a gain, a 19-percent one; Chevrolet and Cadillac each dropped 3 percent, while GMC fell by a single percentage point.
GM's sales started to warm during the Winter Olympic Games as a result of brand exposure and marketing, U.S. vice president of GM's sales operations Kurt McNeil explained in a statement from the company. "Despite a slower start to 2014 than most people expected, we look forward to a very successful year, backed by plenty of new products and what should be the strongest GDP growth since the end of the recession," he added.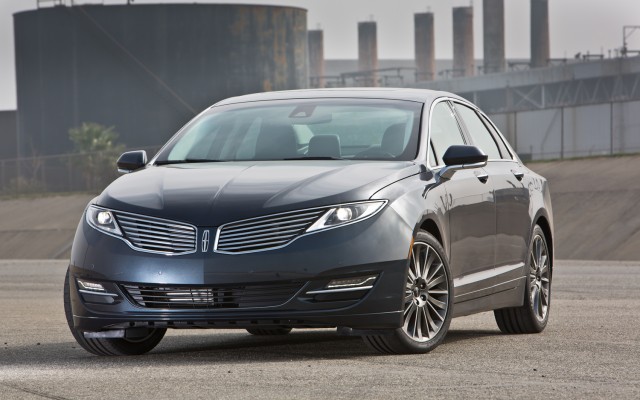 Ford (NYSE:F) saw its sales decline by 6 percent, as its namesake line of vehicles fell 7 percent off the mark. A surge in Lincoln's U.S. deliveries — 36 percent to 6,661 — units wasn't enough to offset the total volume, despite robust demand for the MKZ sedan.
"Sales surged in the final week, providing us momentum after a slow start to the month," said John Felice, the vice president of U.S. marketing, sales and service for Ford, in the company's statement.
Ford had 697,000 vehicles sitting in inventory at the end of February, equating to a 91-day supply of vehicles. That's down from the 111-day supply in January, though up from the 71-day supply recorded in February of last year. The swelling inventories have caused automakers, including Ford, to ramp up incentive efforts to help clear out the backlog.
Nissan had a strong month, recording a 17 percent hike in sales, as Infiniti chipped in a 6 percent gain. Nissan is armed with the new Rogue, which sold 73 percent more units this past month than in the February prior; Altima deliveries gained 11 percent, while the Frontier small pickup volumes rose 112 percent.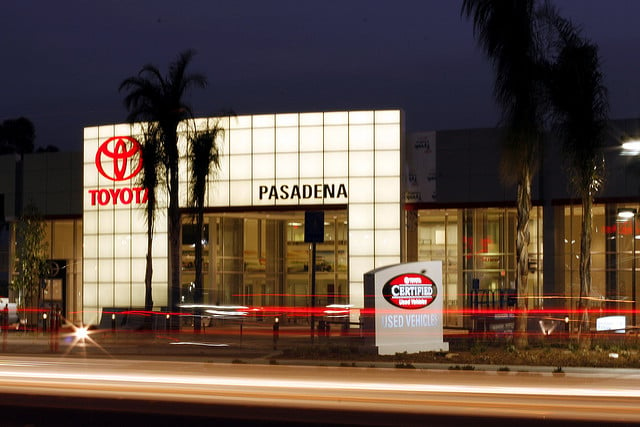 As the case with others in the industry, Toyota (NYSE:TM) saw sales perk up toward the end of the month, after a slower start. Disruptions in the production and rail service, particularly at the company's Canadian assembly operations presented a thorn in Toyota's side, according to Toyota division group vice president and general manager Bill Fay. During the first 60 days of the year, Toyota's sales were tracking higher in the West, Mountain, and South, while volumes are off where weather has put a dent in consumer spending, Fay told Automotive News.
"It will all balance itself out over the next couple months," he said. "We're looking forward to getting this winter behind us. It certainly has delayed some purchases, which should result in a strong spring selling season."
Overall, U.S. light vehicle sales lay flat for the month at 1.192 million units, and the seasonally adjusted annualized sales rate for February — 15.4 million — matched forecasts and rose from 15.3 million in February 2013 and 15.2 million in January.
More from the Wall St. Cheat Sheet: