Toyota Plugs $30 Million into New Highlander Production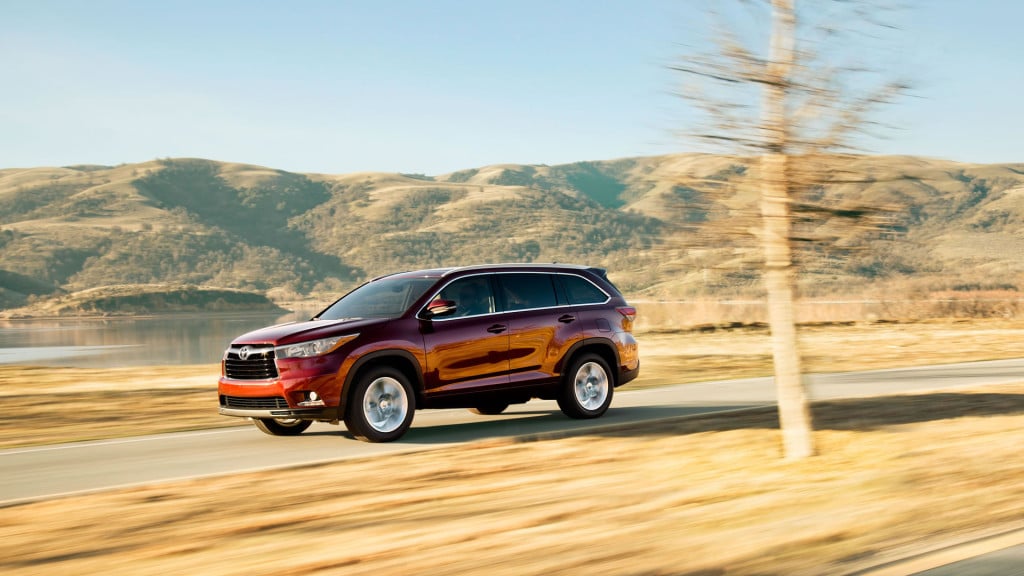 With Toyota's (NYSE:TM) new Highlander mid-size SUV just around the corner, the company is putting the necessary preparations in place to ensure that its rollout goes as smoothly as possible. Among the standard logistical concerns, this also includes a $30 million infusion into the company's Princeton, Indiana-based facility, which will help add 200 jobs to the existing shifts that already build the ubiquitous Camry sedan.
The $30 million will also jack up the factory's production by around 15,000 units annually, with the construction of the Highlander scheduled to be increased next year. The expansion raises total employment to approximately 4,700, and total plant investment to more than $4.2 billion, Toyota said in its press release, adding that this makes the 10th production increase announcement in the past 20 months.
Toyota has also put significant focus on its other American-based facilities, including the Huntsville, Alabama, Buffalo, West Virginia, and Georgetown, Kentucky facilities. All said and done, the cumulative investment total — including the factory in Ontario, Canada — is approximately $2 billion, with the creation of more than 4,000 jobs.
"This capacity increase is to meet growing demand for the Highlander and is a part of our strategy to build vehicles where we sell them," said TMMI (Toyota Motor Manufacturing Indiana) President Norm Bafunno. "We appreciate our loyal customers who value the quality products our dedicated team members build in Princeton, and we're excited to build even more Highlanders."
The gas-only version of the Highlander is already seeing some production action, while the hybrid variant will begin production before years end, the company says. Notably, the cars built in Indiana will soon be arriving on the shores of Russia and Australia, given that TMMI is set to begin exporting to those countries later this year.
The current production capacity for TMMI is 300,000 vehicles annually, and will increase to 350,000 later this year, under a plan that was announced in February of last year. This most recent announcement will raise TMMI's annual capacity to 365,000 vehicles by late 2014.