Toyota Ponders a Pickup Production Increase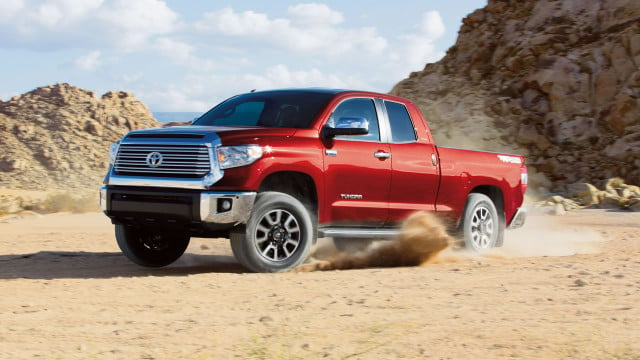 It's impossible to argue that America does not have a passionate love affair with pickup trucks. Month after month, two of the top three best-selling vehicles in the country are generally of the pickup variety, but at least one manufacturer is typically left out in the cold. And that company would be Toyota (NYSE:TM).
The Ford (NYSE:F) F-150, Chevrolet (NYSE:GM) Silverado, and Ram 1500 account for the nation's most popular trucks and frequently lead the monthly best-sellers list, but Toyota's Tundra is rarely found on the same list — if ever. However, there is still an appetite for Toyota's leading workhorse, and enough of one that the company is flirting with increasing its U.S. production capacity, as Toyota's San Antonio plant in Texas is nearly maxed out.
"Dealers are telling us they could sell more Tacomas and Tundras," Toyota Division General Manager Bill Fay told Automotive News. "We are evaluating our footprint and capacity."
The company currently has the capacity to produce 250,000 full-size Tundras and smaller Tacoma pickups as a result of two shifts plus overtime and Saturdays. Toyota's "knockdown" assembly plant in Mexico can push another 50,000 or so Tacomas, "but many of those trucks go to Mexico and Canada," Automotive News reports.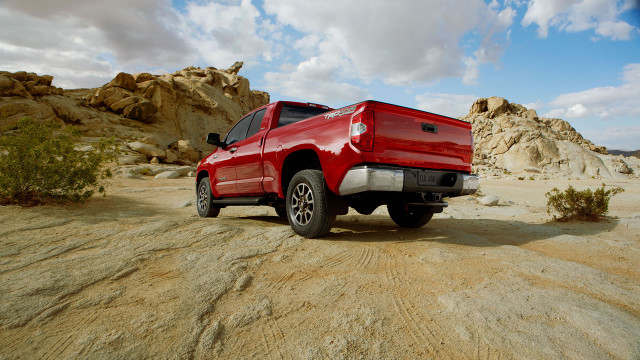 Toyota moved 248,468 Tundra and Tacoma units combined through November, 14 percent more than the level seen last year. While Fay thinks that Toyota could sell 137,000 Tundras next year, he has not provided a forecast for a return to the peak year of 2007, when nearly 200,000 units of the Tundra alone were moved off lots.
Toyota has released a new edition of the Tundra for next year, which — although it features a retuned suspension, upgraded interior, and more features overall — carries the decidedly dated powertrain options from generations previous. The money required to expand the San Antonio plant has Toyota taking a harder look at its finances to determine viability.
"We have 2008 and 2009 fresh in our minds, when the pickup market dropped from 2.5 million to 1.1 million," Fay said at a media event for the new Highlander crossover. "But we also need to be flexible for three years down the road from now. What kind of production and support do we need for the second half of this decade? How much do we need to invest?"
Don't Miss: What Is Ford Risking with Changes to the 2015 Mustang?