Toyota Scores a Field Goal: 3 Million Sales of Iconic Prius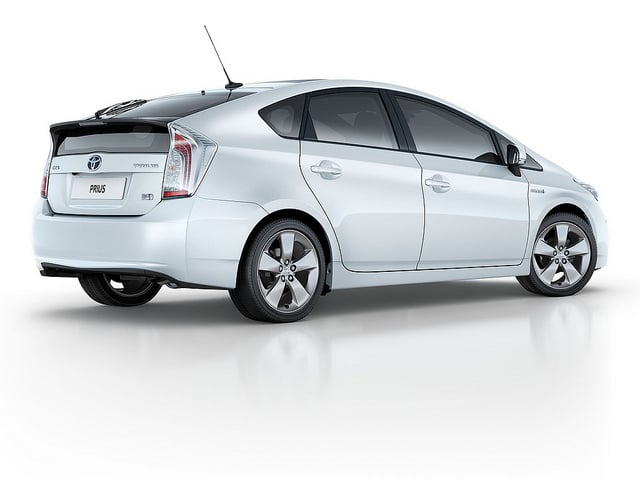 Toyota Motor Corp. (NYSE:TM) has a lot to brag about with its three generations of Prius vehicles. Fuel efficiency, unyielding customer satisfaction, a continuous outpouring of new features: The automaker can tout its iconic car in a multitude of ways. And now, it has another stat to add to the lineup, because as of the end of June, Toyota officially sold more than 3 million units of its Prius vehicles worldwide.
While many automakers are still just dipping their toes in the hybrid waters, Toyota has dived right in. In 16 years, the carmaker has rolled out three generations of its originial Prius model, and the sales just keep on coming. The first Prius was released in 1997 and marked the first mass-production hybrid passenger car. The second generation followed six years later, in 2003, and saw distinction in a market that was still largely coveted but not inundated with hybrid models. The third-generation Prius was introduced in 2009, and its sales have already lapped its predecessor.
The latest model sold 1.7 million units in four years; the second-generation vehicle sold 1.2 million in eight years.
And it doesn't look like the Prius's success is going anywhere. Toyota already reported it has spent 790 billion yen on research and development into its future powertrains, cracking the latest code on new platforms and components that can propel the car's fuel efficiency even further.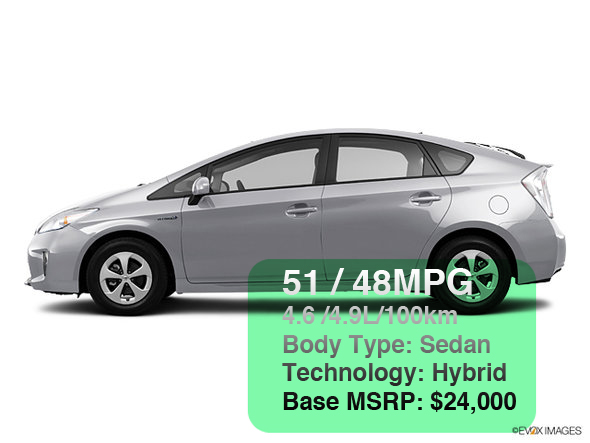 The Japanese carmaker has proven successful in its ability to continue rolling out vehicles substantially better than the last. According to a press release highlighted by Auto Blog, from the first to the third generation of Priuses, Toyota has cut the cost of the hybrid system by two-thirds and reduced CO2 emissions from 114 g/km to 89 g/km.
The current Prius hybrid powertrain consists of a 1.8-liter gasoline engine that produces 98 horsepower and 105 pound-feet of torque, used alongside two electric motors and a planetary gearset that functions as a continuously variable transmission. Its total system power is 134 horsepower and its fuel economy comes in at an EPA-estimated 51 mpg city/48 highway and 50 mpg combined.
Don't Miss: Is Toyota the Most Inventive Automaker in the U.S.?