Toyota Sees Huge Opening With This Safety Technology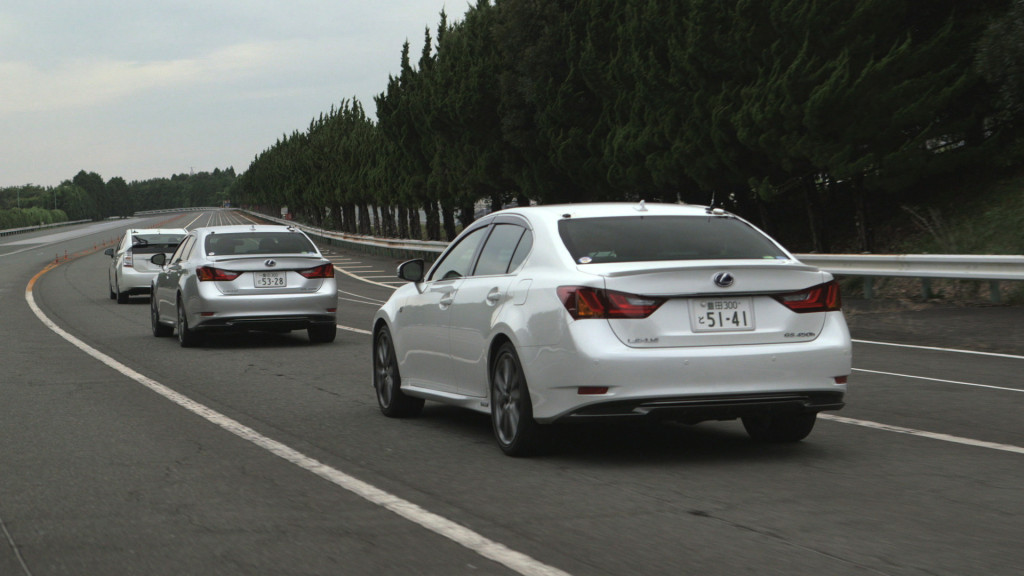 Talk about automated driving and robo-operated vehicles has been in the news mainly as a curiosity, but auto industry analysts see a clear path to profit for automakers in the future using advanced safety technology. With the announcement Toyota (NYSE:TM) is preparing to add lane control and other sensors to vehicles in the next few years, the Japanese automaker is taking the lead in a multi-billion dollar industry.
According to a company statement, Toyota has taken its innovative safety approach and made it market-ready with the Automated Highway Driving Assist (ADHA). This system works on two fronts: maintaining a safe distance within lanes via smart cruise control and keeping a driver within a lane by controlling steering. The automaker says the one-two punch of ADHA technology will start appearing in cars by mid-decade.
Toyota didn't stop there. According to a statement released Friday, October 11, Toyota has more technology aimed at automating driving for safety while "the fun-to-drive aspect of controlling a vehicle is not compromised." Part of the approach will limit wasted fuel by controlling acceleration, while another element would help "the super-aging populations of the future" through senior-friendly assists. Industry analysts see the multi-billion-dollar driver assistance market doubling by 2017.
According to a report by Bloomberg, analysts from Roland Berger Strategy Consultants predict the market in safety assist systems will be over $5 billion by 2017 — more than twice its current number. The perecentage of pedestrian deaths in Japan is much higher than in the United States, yet a diminishing reliance on automobiles in the U.S. could cause the gap to narrow in the next decade. Auto analysts consider the development a triumph for Toyota.
"Currently, no product is launched in the market with these technologies and almost every global automaker is now researching and developing [one]," a Frost & Sullivan analyst based in Tokyo told Bloomberg.
Auto executives have been careful to note automated driving technology is intended to take away the dangers and anxiety surrounding a motor trip while allowing the driver to hold on to the thrilling aspects of powering an automobile. Safety will continue to be in high demand for auto consumers, and Toyota is taking the lead on this front.
Don't Miss: Will a Lowered Price Help Toyota's Prius Plug-In Fly?