Toyota Tops Auto Industry in This Key Category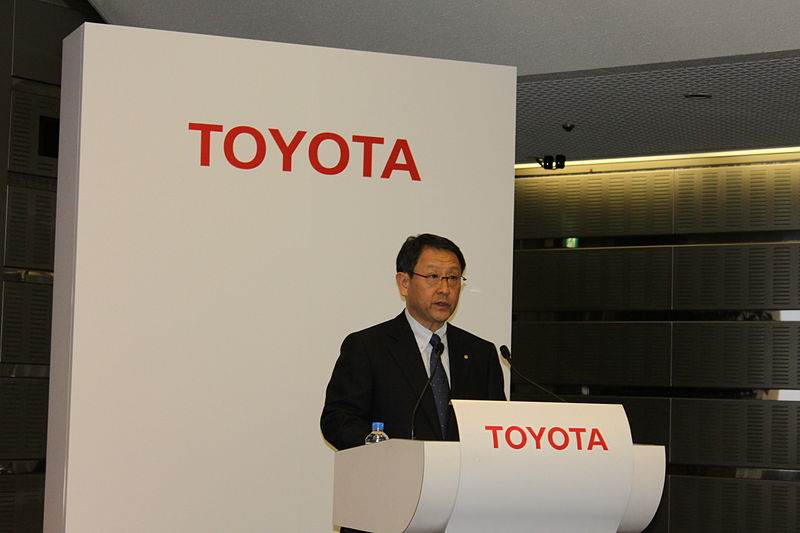 If claiming the prize for the highest number of patents means big things for an automaker, Toyota (NYSE:TM) has reason to be excited. The world's top-selling automaker received the highest number of patents in 2012, edging out General Motors (NYSE:GM) and cracking the top fifteen of all patent issuers in the U.S. last year.
The Intellectual Property Owners Association said Toyota received 1,491 patents in 2012, which marked a 31 percent increase from its number in 2011. Overall, Toyota placed thirteenth on the list. The company had two engineers register their twentieth patents, a remarkable feat. The company sees it as a symbol of excellence.
"Since the days of Toyota's founding, innovation has been a cornerstone of Toyota's success," said Kristen Tabar, an executive at the company's technical center. One of the engineers with patent number 20 said the achievement signaled a bright future.
"What these patents show about Toyota is that we are never going to stop trying to make better cars," said Charan Lota, who is the manager of electronic systems and one of the company's top engineers. GM saw Toyota's dominance in the category as somewhat insignificant."While many recognize GM as the industry innovation leader, the only measure that matters to us is what is a relevant application to the vehicle and benefits our customers," a spokesperson told Automotive News following the announcement.
In fact, both GM and Honda (NYSE:HMC) went on the record saying that, while Toyota may have had the most patents overall in 2012, the runners-up had more patents in key areas like  fuel cell technology. The two companies are collaborating on a hydrogen-fueled vehicle whose only emissions would be water, and fuel cell technology is going to make that possible.
Still, both Honda and GM placed high on the list for patents received by world automakers. GM notched 1,374 patents in 2012, an increase of 26 percent from the prior year, trailing Toyota by only a small margin. Honda came in third place with 1,074 patents, which marked a 12 percent increase from the year before.
Don't Miss: Pitbull: Don't Stop the (Chrysler) Party.