Toyota Using President to Drive Marketing Campaign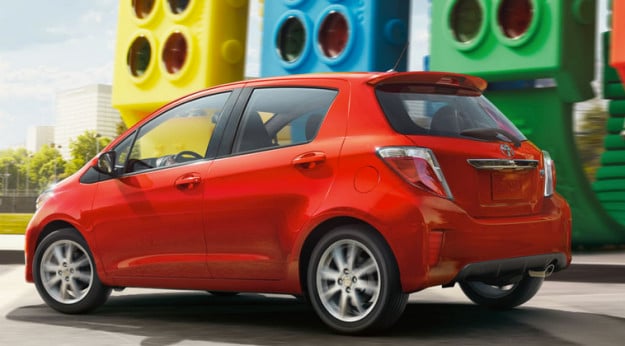 Toyota Motor Corp. (NYSE:TM) is using President Akio Toyoda to spice up its dependable but bland image in a move to better compete with other auto companies including Volkswagen (VLKAY.PK) and General Motors (NYSE:GM), which are closing the quality gap, and have edgy designs and ad campaigns.
The buzz around the fashion-forward, car-loving Toyoda is unusual in corporate Japan, where teamwork is usually valued above having a charismatic leader. Toyoda has a newsfeed on his Facebook page that recounts the goings-on in the "Toyota President's Office," he drove a Lexus LSA super car in a recent race in Germany, and went to a Lexus party in New York wearing hipster glasses and a bow tie, all in an effort to promote the company among a younger, hipper crowd.
For decades, Toyota has let its high-quality, dependable cars speak for themselves, but the company has been under more pressure recently to spice up its image. Toyota came in second behind General Motors in the J.D. Power & Associates survey of initial quality that was released in June. That survey is an important benchmark in the auto industry, and Toyota has fought back by trying to make its cars more stylish and its marketing more edgy, with the personality of Akio Toyoda being a big part of those efforts.
The 57-year-old Toyoda is the grandson of the company's founder. His decision to take over as president and shake up his image is a surprising late career move. Some believe that the decision to make some big changes was spurred by a huge recall in 2009 that affected millions of Toyota vehicles worldwide.
Toyoda was criticized for not responding properly to the recall, as he has been known to be uncomfortable with reporters. The backlash after the recall made Toyota leaders decide the company needed to shake up its image and communication tactics. Now the company is successfully using Toyoda as a celebrity salesman, dressing him in edgy clothes at various events to give a company that could formerly rely on the quality of its products a much-needed marketing boost.
Follow Jacqueline on Twitter @Jacqui_WSCS
Don't Miss: PMI Survey: European Manufacturing Not as Bad as Thought.