Toyota Will Practice Damage Control With Acceleration Lawsuits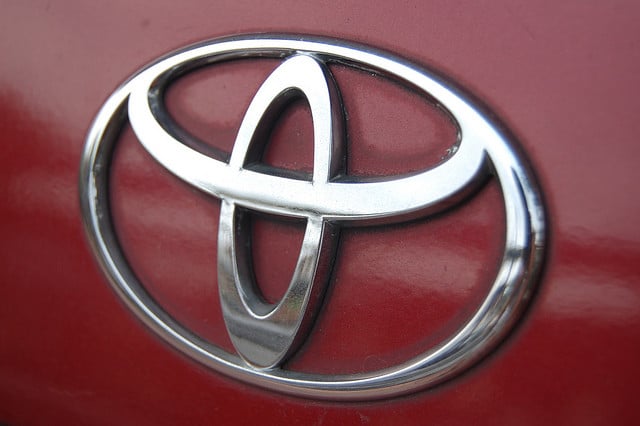 Faced with nearly 400 personal injury lawsuits stemming from accidents in defective vehicles, Toyota (NYSE:TM) has decided to begin an all-encompassing settlement process in January with hopes of putting most remaining claims behind it, the Associated Press reports. Auto and legal analysts say the first decision against the automaker in an unintended acceleration suit was likely behind Toyota's effort to end the PR nightmare quickly.
According to the AP, Toyota joined plaintiffs in the unintended acceleration suits in filing motions in California courts on December 12, which opens the door to a methodical settlement effort in the months ahead. The news agency reports that there will be a two-stage process in which the automaker and lawyers for plaintiffs will attempt to resolve the claims in mediation. If the effort fails, they will take up the dispute in court.
While Toyota has a great deal to gain by resolving the matter quickly, it is a change of pace for a company that continues to deny its vehicles caused the unintended acceleration that prompted so many accidents. In cases such as the one Toyota lost in Oklahoma in October, the automaker blamed the poor driving skills of the vehicle operator for the crash that led to the death of a passenger and serious injuries for the driver.
The jury found Toyota liable and broke the automaker's string of court wins on the third personal injury suit that made it to court. Legal analysts told the New York Times that $3 million victory for the plaintiffs is behind Toyota's move to settle any remaining suits out of court.
"I think Toyota believed that the Oklahoma case exposed the company to much greater liability than was previously thought," said University of Richmond Law School professor Carl Tobias to the Times.
In fact, settling most of the cases out of court might allow Toyota to stay out of the news in the coming years and put the matter behind it. The automaker has already paid out $1.6 billion in damages to compensate owners for the lost value in their defective vehicles. Facing approximately 400 cases with payouts that could break the $3 million precedent set in the Oklahoma verdict, Toyota is wisely choosing to start settling en masse. It could help the automaker escape a potential fiscal and PR nightmare in the quarters ahead.
Don't Miss: 12 Vehicles Racing to Be 2014′s Truck/SUV of the Year.