U.S. Closes Probe Into 467,000 Ford Taurus, Mercury Sable Cars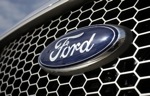 The National Highway Traffic Safety Administration (NHTSA) recently announced that it ended its eight month investigation into 467,000 Ford Taurus and Mercury Sable cars. Ford agreed to a voluntary fix to prevent damage to an engine cable.
The NHTSA's decision came after Ford announced on June 21 that it was going to start a customer satisfaction program to address the problem of complaints about speed control cable damage.
Ford informed dealers that damage could happen during maintenance, such as changing the air filter or replacing a battery. The plan is that Ford dealers are going to inspect cables and replace any damaged parts. It should only take about an hour to fix a vehicle.
NHTSA stated that it reviewed complaints from 100 customers who said they had issues braking and reports of five crashes. These customers said that the engine speed did not decrease like they thought it would during these incidents. Four of the reported crashes occurred because of the increased stopping distance due to problems braking.
According to the NHTSA, its testing showed that the problems with the vehicles could cause the throttle to get stuck at between 26 and 29 percent open. Additionally, the brakes could become less effective due to the booster vacuum depleting.
In addition to clearing Ford vehicles, the NHTSA also announced that they were closing an investigation regarding 70,000 2011 Hyundai Sante Fe SUVs. Last October, there were problems with a loose fastener in the steering wheel of these cars. Hyundai traced the problem to improper assembly and does not think more problems are likely.
Don't Miss: Why Did Ford's Mulally Go to Capitol Hill to Tattle on Japan?