Volkswagen Sees Global Growth to Offset American Sales Weakness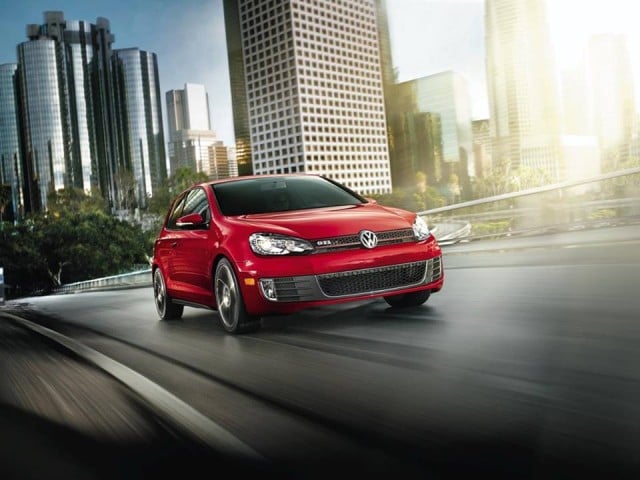 Volkswagen's (VLKAY.PK) namesake brand, which has struggled in the U.S. due to more intense competition, was able to tack on a 2 percent gain for global growth during the month of February to 407,600 units, Automotive News Europe is reporting. The sales were driven by renewed European demand and strong sales of Golf hatchback and SUV models.
"Even though the situation in some markets was at times difficult, the Volkswagen passenger-cars brand continued to develop well. There was high demand in particular for the Up, Golf and Golf wagon as well as the Touran and Tiguan," VW chief of sales Christian Klingler said in a statement on Tuesday.
In total for the first two months of the year, Volkswagen's sales were up 3.3 percent to 923,100 units. European growth overall was a healthy 6 percent, while Western Europe (excluding Germany) was a particular bright spot, seeing an 8 percent gain in sales. Sales in Germany rose 5 percent, to 80,600.
As is increasingly the case, China was the primary growth engine for VW during February, as it tacked on gains of 12 percent to 437,700 vehicles. The U.S., often a stronghold for solid growth, has been perhaps its biggest weak spot so far this year, with sales dipping 16 percent to 50,600.
That said, VW's Audi division has seen some substantial growth of its own, managing to overtake BMW in sales during February.
"We will increase deliveries in all regions of the world, including Europe,"Audi CEO Rupert Stadler said to Bloomberg. The news service added that Stadler is anticipating 2014′s revenue to swell slightly and forecast that registrations in China — currently Audi's biggest market — will exceed 500,000 vehicles for the first time. Audi is VW's biggest growth engine, and it will be sinking about $30.4 billion into the brand over the next half-decade, 70 percent of which will go toward new products and technology.
Lamborghini, another Volkswagen property, has seen record revenues thanks to the Aventador, and the Gallardo-replacing Huracan has sold every model so far produced by the company. The Aventador grew 9 percent over last year for February, and the waiting list for the car is at about one year.
More From Wall St. Cheat Sheet: