Volvo's V60 Polestar Isn't Your Parents' Grocery Getter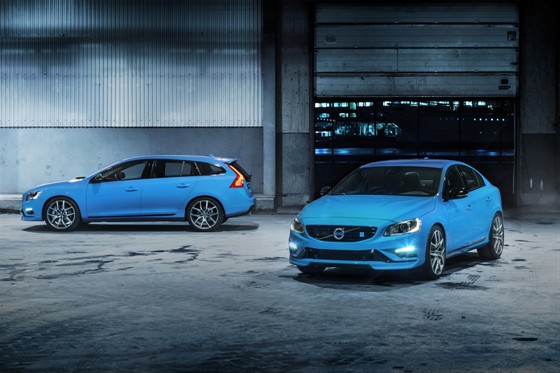 What is a fair shade of racing blue, has room for the whole family, boasts 345 horsepower and 369 pound-feet of torque, houses a turbo-charged in-line six, and can hit 60 miles an hour in less than five seconds?
Believe it or not, it's a Volvo. The Volvo V60 Polestar, to be specific.
As the Swedish company's racing and motor sports partner, Volvo's Polestar has never been as prominent as Mercedes-Benz's AMG or BMW's M division, but it has somewhat recently found some public attention, starting with the bundle of fun that is the C30 Polestar that the group created a little while back.
Next to go under the knife was the S60, which packed 350 horsepower and was limited to just 100 units bound for the United States. The V60 — essentially the wagon variant of the S60 sedan — seemed like the logical next candidate for the Polestar treatment.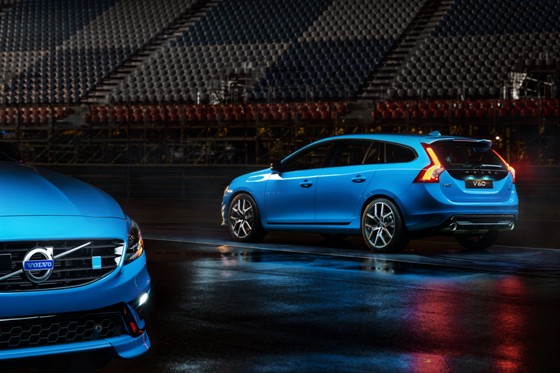 This isn't your typical family hauler, though. The V60 runs on all fours, with the power being routed through a six-speed automatic transmission and Haldex all wheel-drive system. It'll reach 155 miles per hour before the limiter kicks in.
Under the hood, the in-line six is boosted by a twin-scroll Borg Warner turbocharger, with a new intercooler and an upgraded exhaust system. More upgrades in addition to Volvo's own R-Design sport trim are stiffer springs, Öhlins shocks, 20-inch wheels, and Brembo brakes, as well as an interior that has been played with and altered accordingly. A full aero-oriented body kit has also graces the outside of the car.
"The S60 Polestar and V60 Polestar models will arrive in showrooms next summer, as 2015 models," Motor Authority reports. Pricing has not yet been disclosed, but given that the S60 starts around $32,000, expect the V60 to pierce the $40,000-plus mark and likely beyond.
Don't Miss: Honda Adds Some Needed Pep to Its Roster of Engines.