Watch Out, Imports: Here Comes Detroit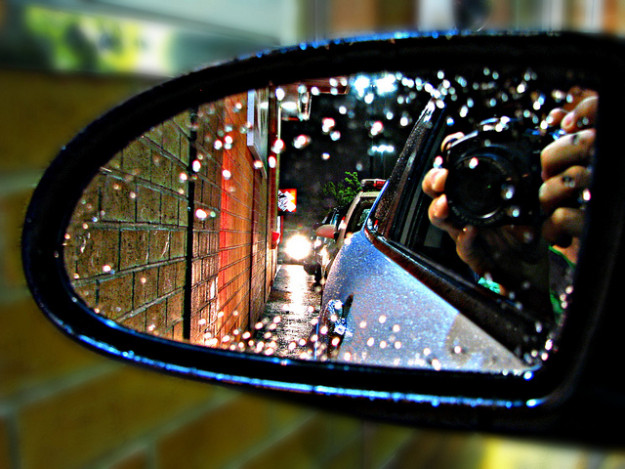 The point where new construction intersects with automobile manufacturing — the full-size pickup market — has been a boon for Chrysler and Ford (NYSE:F); so far this year through May, that market has expanded 21 percent, almost triple the rate of increase for all U.S. light vehicles, according to the researcher Autodata. All of the Big Three Detroit Automakers have been marketing more efficient pickups, and as the housing and energy sectors have recovered in recent months, demand for these vehicles has grown correspondingly.
Both Chrysler and Ford reported that sales in the United States exceeded analysts' estimates for the month of May. Deliveries of cars and light trucks rose 14 percent for Ford and 11 percent for Chrysler, according to company figures. Nissan also surpassed forecasts, with sales growing 25 percents. For other manufacturers gains were significantly smaller; General Motors' (NYSE:GM) deliveries increased 3.1 percent, Toyota's (NYSE:TM) sales rose 2.5 percent, and Honda's (NYSE:HMC) gained 4.5 percent, all less than analysts had predicted.
Still, strong demand for F-series and Ram pickup trucks has put the industry on pace to record its best sales year since 2007.
"New home construction remains really the driving force behind growth in the pickup truck market, not to mention the fact that the energy markets have been booming out there," Alec Gutierrez, an industry analyst for Kelley Blue Book, told Bloomberg. "It means a ton for the domestic manufacturers. They really dominate the segment."
Together, surging home prices, healthy stock market gains, and modest improvements in the job market have given the U.S. economy a lift, which in turn has pushed consumer sentiment to its highest level since July 2007. In particular, home prices — which have surged 11 percent in the past year — have done much to offset the insufficient growth in personal income. As rising prices increase household equity, they tend to make homeowners feel wealthier and more likely to shop. Some economists estimate that for every dollar increase in home values, consumer spending can rise as much as 10 cents.
"With the great performance that we're seeing in the housing sector of our economy, we feel very good about the full-size pickup truck segment as we move through the year," Erich Merkle, Ford's sales analyst, said on a conference call in April. The Dearborn, Michigan-based company plans to accelerate third quarter production by 10 percent to 740,000 vehicles, according to a statement made Monday. The company's May sales beat analysts expectations for an 11 percent gain, and represented its most successful May since 2006.
As for Chrysler, majority owned by Fiat, the company surpassed the expected 6.4 percent increase, making May its 38th consecutive month of sales increases. This strengthening has been supported by Chief Executive Officer Sergio Marchionne's efforts to flood automaker's vehicle lineup with redesigned Ram trucks, Jeep sport-utility vehicles, and new cars like the Dodge Dart.
In total, U.S. light-vehicle sales increased 8.2 percent to 1.44 million in May, according to Autodata. Additionally, the annualized industry sales rate, adjusted for seasonal trends, rose to 15.3 million, up from 14 million in the same month last year. High truck demand as well as fresh cars from Detroit — including Ford's Fusion, Chrysler's Dart, and GM's Cadillac ATS — helped all three automakers post first-quarter U.S. market share gains for the first time in two decades.
The increasing popularity of domestic brands, as evidenced by last quarter's market share gains, has been made possible by the "fundamental shift in consumer perception," which recognizes that the quality of U.S.-manufactured automobiles has improved, as Jim Press, a former sales executive at Toyota and former deputy CEO of Chrysler, told Bloomberg. "Their products are equal to or better than all import brands, giving consumers the green light to purchase American with pride," he said. "The imports' biggest nightmare is Detroit's fondest dream."
Follow Meghan on Twitter @MFoley_WSCS
Don't Miss: 10 Top Cars To Consider For Your Freshly Licensed Teen.