What Do Ford's European Factory Closures Say About the Market?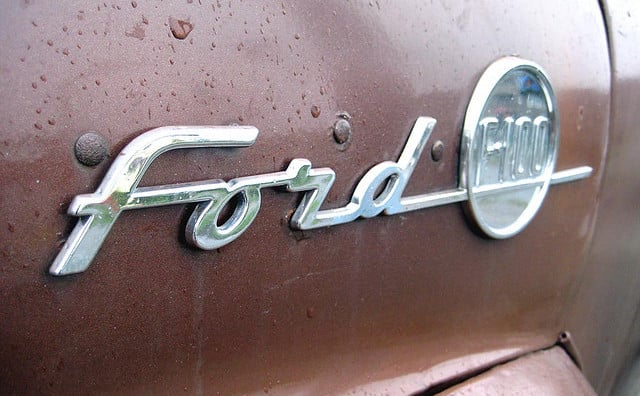 Ford's (NASDAQ:FORD) Romanian factory is schedule to come to a grinding halt lasting thirteen days this coming November. According to Reuters, the car-maker has done this is the third month in a row that has included factory shutdowns — a result of the weak European demand.
"We will stop car production for thirteen days and engine production for eight days in November. The eight day stoppage in engine production is caused by low demand for vehicles and overlaps with the period of suspension of car production," said Ford's spokeswoman in Romania, Ana-Maria Timis. This marks a notable difference from previous months where the factory had only ceased car output.
Nearly all of the 4,000 workers at the factory will be affected, though 80 percent of their wages will still be paid. This comes in the same year as the automaker announced closure on a more permanent basis of its Broadmeadows and Geelong production facilities in Australia — scheduled for October of 2016 according to Drive.com. CEO Bob Graziano said that manufacturing was "no longer viable for Ford in Australia in the long term," and noted that "The decision [to close] was not made lightly. We understand the very real impact of this decision."
That impact would include the loss of 1,200 jobs. Australia Prime Minister, Julia Gillard, had commented on the closure in previous months, saying that, "The government will be providing the most intensive form of employment assistance that we can provide to help people as they source opportunities for the days beyond October 2016 when Ford ceases to manufacture in Australia and those jobs come to an end."
Still, according to Reuters, the full-year global profit estimates for Ford have been increased, and the third quarter brought better numbers than analysts had hoped for. The company released a pre-tax profit at $427 million, up from last years $393 million.
No wonder Ford fought so hard with Toyota (NYSE:TM) for the title of "top-selling car in the world." It really needs the win. The clash with Toyota took place in recent weeks with Toyota claiming that its Corolla had outsold Ford's Focus compact. Numbers gathered on both sides may decide whose vehicle took the cake for the best selling, but in the end both are depending on the Chinese market for their success, rather than the suffering European market.
Don't Miss: 5 Ways to Slice Ford's Success Story.