What Is Ford Risking with Changes to the 2015 Mustang?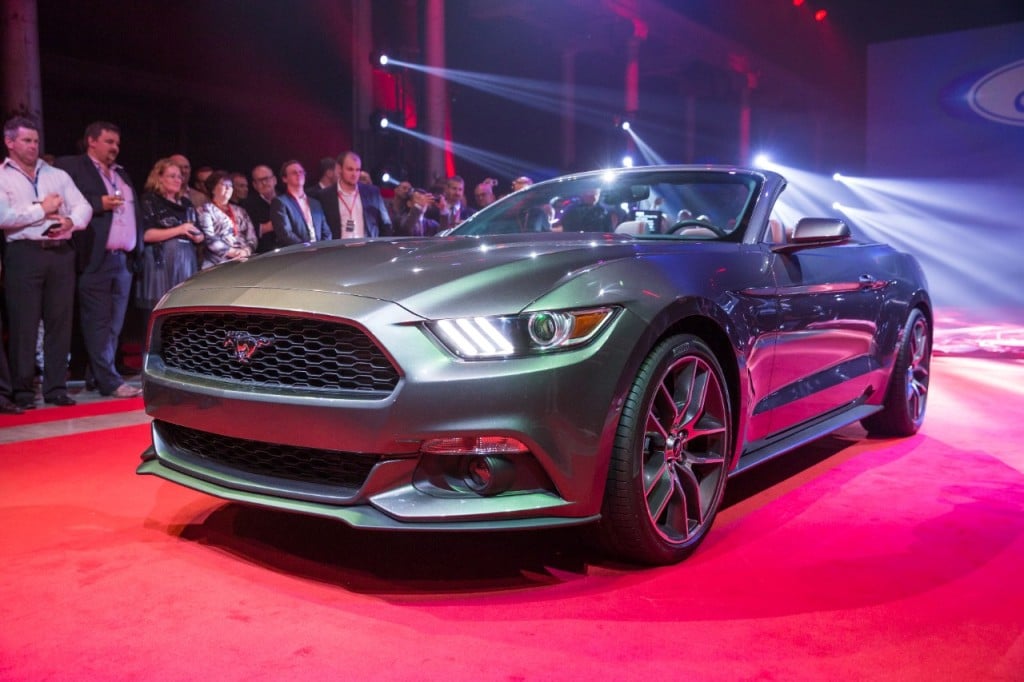 Amid the hubbub surrounding the world debut of the 2015 Ford (NYSE:F) Mustang, there was negative feedback coming from some circles of the auto industry. Muscle car lovers feared the effects of globalization on the classic American bruiser, and word of a four-cylinder EcoBoost engine offended many. In fact, Ford may lose some of its die-hard fanatics with its 2015 Mustang. The question is how many fans it will gain.
Members of the media have devoted much attention to Ford's "global" approach with the 2015 Mustang, but the biggest manifestation of that approach is in the EcoBoost engine aimed at increasing efficiency. Apparently, Ford had a mind to pick up buyers around the world — where it plans to sell the Mustang for the first time — by giving them a more efficient engine. It will likely amount to a net gain of customers.
Yet customers don't equal mystique. The idea of Steve McQueen tearing down the road the road in an efficient muscle car is unthinkable, and the Mustang has always been somewhat about danger, the unmistakable macho appearance, and sound. To quote Stephen Colbert, "The reason [the Mustang] became an icon is because it got you laid." According to USA Today, Ford played up the Mustang's sex appeal in its debut events in the United States.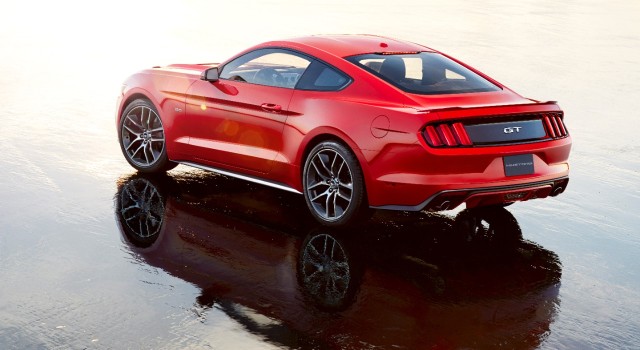 USA Today reports that the EcoBoost engine didn't get its due at the Los Angeles unveiling of the 2015 Mustang. Instead, Ford focused on the V6 and V8 muscle offerings that would deliver the trademark sound that, in the words of a Ford designer, "no one can match." In fact, the V8 is going to trump the outgoing model in the horsepower department. There's plenty for muscle enthusiasts to embrace in the upcoming Mustang.
As for the design features that took a bit of the aggression out of the last iteration of the Mustang, some purists may balk, but most were satisfied with the coupe's fastback styling. The grille says "Fusion" more than Mustang to other critics, but it could signal Ford has an entirely new direction planned for the Mustang that would follow the generation headed to consumers in late 2014.
USA Today said the new Mustang may even encounter pushback for the heavy menu of options and modern conveniences. In the end, Ford planned to bring the pony icon into the 21st century. For the few purists who will turn away from the 2015 Mustang in disgust, there are countless others around the world ready to embrace an efficient car that gives modern drivers a taste of classic American muscle. After all, the number of people who even know the name "Steve McQueen" dwindles by the day.
Don't Miss: The 10 Deadliest Vehicles on the Road.