What Is Going on Under the Hood At General Motors?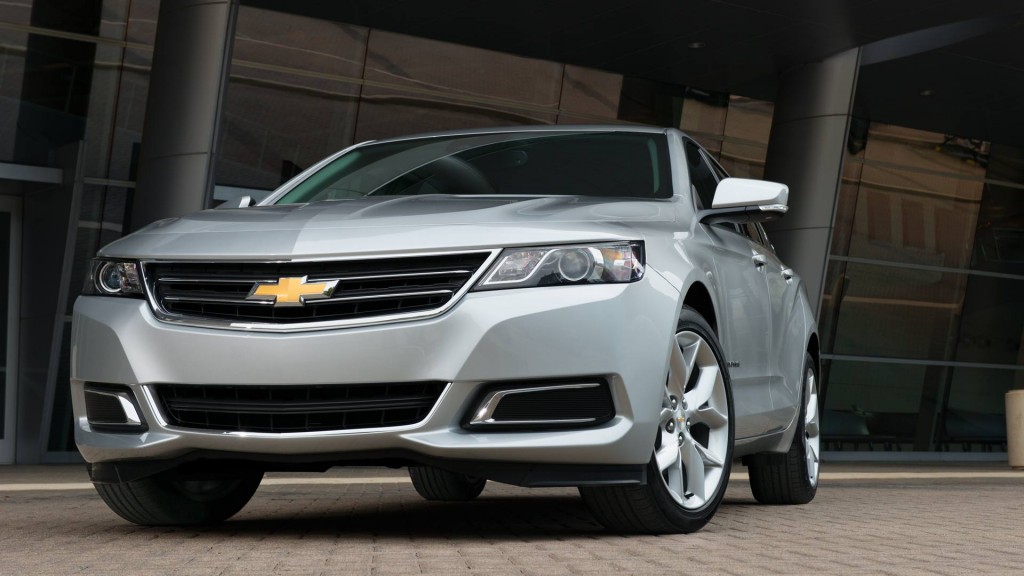 General Motors (NYSE:GM) closed Tuesday up slightly at $36.06 per share and advanced as much as 4 percent higher in early trading on Wednesday after reporting third-quarter financial results. At a glance, the company missed expectations, but opening up the hood reveals ultimately favorable one-time charges and strong underlying results that more than makes up for the financial hiccup.
Total revenue increased 3.7 percent on the year to $37 billion, missing the mean analyst estimate of $39.49 billion. Total worldwide vehicle sales in the third quarter increased 5.5 percent to about 2.4 million, and year-to-date sales are up 4.6 percent to nearly 7.3 million. GM claims a 14.2 percent share of the car market and a 23.7 percent share of the truck market in the U.S. this YTD, both down fractionally. Worldwide, GM reports an 11.5 percent YTD market share, up 0.1 points on the year.
Reported earnings, though, fell way short of estimates. GM reported a negative impact from special items of 51 cents per diluted share, which pushed earnings down to just 45 cents per share, well below the mean analyst estimate of 93 cents per share. But this is where the good news is just below the surface. The vast majority of that one-time charge (nearly 90 percent) was related to share repurchases. So while reported net income fell from $1.5 billion to $0.7 billion on the year, adjusted EBIT actually grew from $2.3 billion to $2.6 billion.
"We made gains in the third quarter as we improved our North American margins and increased our global share on the strength of our Chevrolet brand," said Dan Akerson, GM Chair and CEO. "Our efforts to build great cars and trucks and deliver solid financial results were recognized this quarter by Moody's investment grade rating."
At the end of September, Moody's upgraded GM from Baa1 to Baa3 with a stable outlook, citing "its view that GM's competitive position and credit metrics will continue to improve based on the strength of the company's new product introductions in the U.S., its solid position in the increasingly important Chinese auto market and its focus on maintaining a robust liquidity profile."
Also critical to GM's success are narrower losses in Europe. The company reduced its losses in the region by more than half to just $214 million, while revenue increased for the first time in two years. Losses widened at GM International, which includes Asia and the all-important Chinese market, but the company reports that most of the problems occurred in non-Chinese markets, such as India and South Korea. GM South America reported increased EBIT.
Ford (NYSE:F), which reported earnings last week, also benefited from narrower losses in Europe, suggesting that the European car market may finally be healing after years of costly contraction. Ford reported pre-tax losses of $228 million in the region, down from $468 million in the year-ago period. Year-to-date pretax losses are about about $1 billion on a negative 5 percent operating margin.
Overall, Ford reported that revenue climbed 12.2 percent on the year to $36 billion, beating the mean analyst estimate of $33.98 billion. Adjusted earnings climbed 12.5 percent on the year to 45 cents per share, beating the mean analyst estimate of 37 cents. Net income — which includes a one-time $250 million restructuring charge and $145 million for a lump-sum payout to retirees — fell 22 percent on the year, to $1.3 billion.
Both Ford and GM have had strong years on the stock chart. Ford stock is up about 33 percent YTD while GM is up about 23 percent. Both companies have capitalized on the economic recovery, however modest it has been to date. Low interest rates and beefed up incentives for car buyers have helped stimulate overall vehicle sales in 2013. All told, the car market has been one of the brightest spots in the U.S. recovery.
Don't Miss: Toyota Keeps Global Sales Crown Just Out of GM's Reach.