What Up, Tesla: Nasdaq Wins Over Elon Musk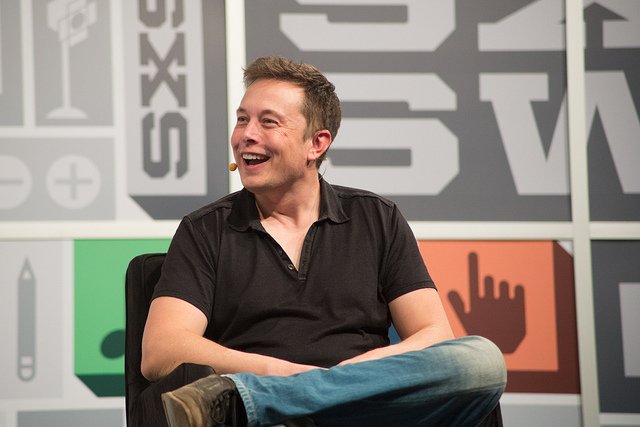 The New York Stock Exchange and the Nasdaq Stock Market (NASDAQ:NDAQ) see-saw back and forth between victory and defeat, constantly battling to lure big companies to pick their exchange to list their shares. What marks a good day for one exchange typically marks a bad day for another, and yesterday was definitely a good day for Nasdaq: Electric car powerhouse Tesla Motors (NASDAQ:TSLA) officially agreed to join the Nasdaq-100 Index next week before the start of trading on July 15.
The move reflects a significant victory for Nasdaq but also especially for Tesla, the electric carmaker that made headlines this year as it rolls out its iconic Model S and turns its first quarterly profit. Its entry into the exchange is just another step in Tesla's journey to establish itself as a permanent fixture in the American auto market, rather than a niche brand.
Gaining entry to benchmarks tracked by investors will also allow the Palo Alto, Californa-based carmaker  to build a guaranteed shareholder base. Shares of Tesla have already more than tripled this year, and this new recognition will likely only perpetuate the company's buying success.
Led by CEO Elon Musk, Tesla is forecast to reel in sales of 21,000 units this year, a number that includes figures from European and Asian deliveries, which will begin in the second half of the year. The vehicle starts at $69,000 in the U.S.
Tesla's final commitment to Nasdaq also illustrates the fiercely competitive nature of the exchanges. As is sometimes the case, the electric automaker at first played both of them — it was poised to join the NYSE last month but made a last-minute jump to Nasdaq on Monday, filling the spot vacated by Oracle (NASDAQ:ORCL). So while the NYSE was victorious earlier in June with the kidnapping of the fourth-biggest U.S. company from Nasdaq, it sustained a major defeat when it lost Tesla. Oracle's jump to join the NYSE marked the biggest company to switch between the competing exchanges.
And Tesla isn't the only automaker making some major exchange news this summer. General Motors Co. (NYSE:GM) also recorded a major victory when it rejoined the Standard & Poor's 500 Index last month, four years after it was forced to drop out due to its 2009 bankruptcy. The U.S. car manufacturer has seen significant success in recent months and has resurrected impressive sales.
Don't Miss: Uh Oh: Will Toyota and Honda Have to Cut Production?