Where Is GM Headed on Compensation for CEO Mary Barra?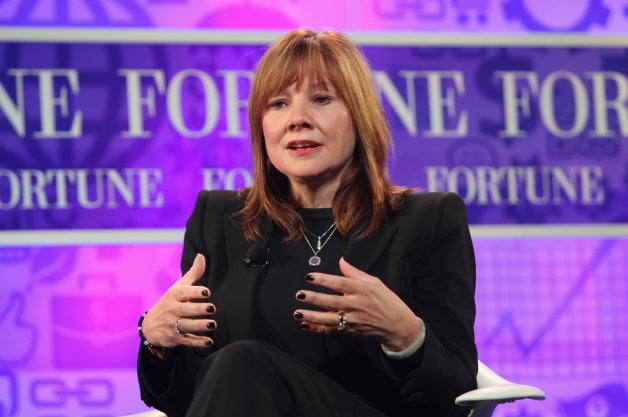 Once General Motors (NYSE:GM) finished trumpeting the news that Mary Barra would be its next chief executive, attention turned to the all-important question of pay. GM's release from U.S. government control has given the automaker a greater degree of freedom in determining executive compensation packages, but a recent regulatory filing revealed the company has yet to release a figure to the public.
According to a report by Reuters, GM's Thursday filing noted Barra's 2012 compensation of $4.9 million as well as current CEO Dan Akerson's total compensation of $11.1 million, yet offered no insight as to Barra's pay for her first year atop General Motors. The filing did not take up the matter of Dan Ammann's compensation, either. Ammann received a promotion along with Barra and will be the automaker's next president.
Free from the restrictions of government ownership following the Treasury's sale of General Motors stock, the automaker has newfound freedom to determine executive pay as it sees fit. Barra's compensation could more than double if her pay is in the range of Akerson's current salary and incentives. However, there is a real chance Barra's pay could exceed Akerson's if the automaker meets certain goals under her stewardship.
According to Reuters of India, Akerson said a full quarter of Barra's compensation could hinge on the performance of the new CEO. That would indicate Barra's salary and bonuses would bring GM's chief executive closer to the competition. However, the $21 million compensation for Ford's (NYSE:F) Alan Mulally and $19 million for Fiat's (FIATY.PK) Sergio Marchionne are likely high figures for the next CEO of GM.
General Motors also revealed other major house-cleaning moves this week. As hinted at earlier in the year, GM announced Friday that it was cutting its ties with Peugeot (PEUGF.PK) and selling its 7 percent stake in the European automaker to institutional investors. The GM stake in Ally Financial (NYSE:GOM) also was sold at a profit in a deal announced Thursday.
GM stock has been steady in the trading week ending December 13 and is up 11 percent since September 15.
Don't Miss: 10 Priciest Cars to Go Under the Gavel.