Who Will Succeed Akerson If He Turns Off His Motor at GM?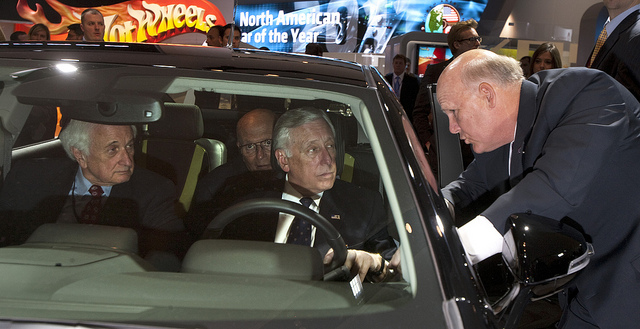 It looks as though another U.S. auto head may be poised to leave his role, and this time, it's not Ford's (NYSE:F) problem.
Instead, it's General Motors (NYSE:GM) in the hot seat. Sources told Automotive News that the Michigan-based automaker's CEO, Dan Akerson, could step down as early as next year. GM's board has not yet been notified of any official plans, but a list of successors has reportedly circulated as shareholders weigh the likelihood of such a possibility.
Akerson was appointed CEO in November 2010, right before GM re-entered public markets following its $49.5 billion government bailout. Though the executive agreed to fill former CEO Ed Whitacre's shoes, he did so reluctantly, and investors and analysts identified his appointment as a possibly impermanent solution. Nonetheless, Akerson has performed well during his reign, orchestrating a full-out GM comeback, continuing to buy back shares from the U.S. Treasury, and recovering the company's investment-grade credit rating — but the board is still worried that as the automaker continues its restructuring, the CEO will quietly see himself out.
Automotive News reports that speculation over a potential CEO exit first took off in April, when analysts identified in GM's securities filing that the company had changed Akerson's compensation plan. The filing disclosed that the CEO was not awarded any restricted stock units last year "in acknowledgement of the possibility of his retirement before the completion of the three-year vesting period."
Akerson has held on since then, denying any remaining reports, but now, three years since his first appointment, rumors are gaining steam again as a list of possible successors materializes and investors pinpoint four senior GM executives who they believe will be the most likely successors.
Automotive News's sources identified North American operations head Mark Reuss as the frontrunner, with global product development chief Mary Barra, Vice Chairman Steve Girsky, and Chief Financial Officer Dan Ammann as other possibilities.
Regardless of who the next CEO will be, the executive will need to focus on products as General Motors continues to reignite confidence in its U.S. brand and combat increasing competition. Analysts have significant confidence in some candidates more than others. Many favor Reuss as a frontrunner on account of his expertise in the North American sector — a region where GM desperately needs to make gains — and the executive was even suggested by Whitacre as his replacement before Akerson was picked.
On the other hand,  Automotive News reports that Barra is known for her ability to establish order and facilitate fluidity in a currently disjointed vehicle development process, so that's one pro for her. GM already has several female executives in senior management, along with the four women on its board; it's clear, then, that the automaker isn't anxious about a woman taking the helm. Akerson even said in September that it was "inevitable" that a woman would one day run of the U.S. automakers, according to Automotive News.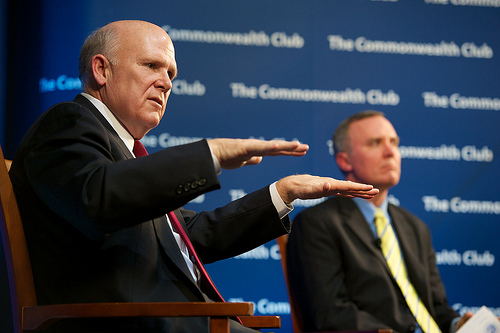 There are obvious candidates who stand out to take the reins if Akerson concedes them. However, the GM board has still been adamant that no official plans have been made, and no executive search firm has yet been hired. In a perfect world, shareholders wouldn't have to consider successors at all, because according to Automotive News's sources, many believe that the current CEO has done an "extraordinary" turnaround job, and the board would prefer nothing more than to continue his strategy with him leading the ship.
Nonetheless, it's still a speculation game, and Akerson maintained back in January that he would be running the company in 2014. It looks as though the CEO wasn't lying about that one, but not too long after that, the same reality might not ring true.
Don't Miss: 10 Exceptionally Lavish Car Options.