Who's Buying All That GM Stock the Government Is Selling?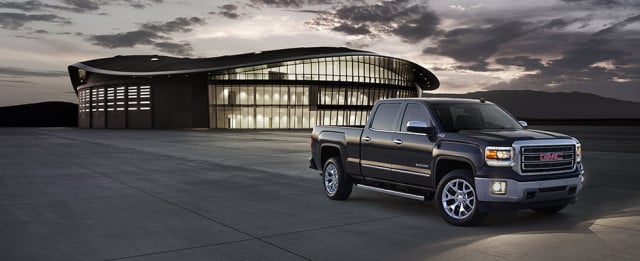 In December 2008, the U.S. Treasury began funding the bailout of General Motors (NYSE:GM) as part of the Automotive Industry Financing Program. The size of the program was enormous: $85 billion, $50 billion of which went to GM, initially in the form of loans which were then converted into common stock.
The government ended up taking a 61 percent majority stake in the company with about 500 million shares. The position was always meant to be temporary, and at the end of 2012, the Treasury announced that it would begin exiting its position and hopefully wipe its hands of the whole ordeal by the beginning of 2014. In its July report to Congress, the Treasury reported that it received net proceeds of about $877 million in July, which follows a sale of about $2 billion in June.
So who is buying all that GM stock that the government is selling? GM is 59 percent institutionally owned, and some major money managers increased their positions in the second quarter of 2013.
Harris Associates, a Chicago-based investment firm with $88.7 billion in assets under management at the end of the second quarter, established the largest new position in GM for the period. The company bought 51.9 million shares worth nearly $1.8 billion, making the firm GM's second-largest institutional shareholder excluding the government.
But while Harris Associates took the largest new position, what may interest investors more is the fact that three well-known money managers – State Street, Berkshire Hathaway (NYSE:BRKA)(NYSE:BRKB), and Vanguard Group — also substantially increased their positions in the company. Here's an overview:
| | | | |
| --- | --- | --- | --- |
| | Change | Shares Held | Value |
| State Street | +17,336,801 | 30,222,796 | $1 billion |
| Berkshire Hathaway | +15,000,000 | 40,000,000 | $1.4 billion |
| Vanguard Group | +11,713,780 | 35,671,278 | $1.2 billion |
The Treasury has recovered approximately $35 billion out of its initial $50 billion investment, and that share is likely to grow as the government continues to sell its stake in the company. GM stock has performed fairly well this year to date, climbing 18.5 percent. Shares are up nearly 62 percent on the year.
Don't Miss: GM Works Overtime to Produce the Chevy Cruze.