Why Does India Look So Good to Ford?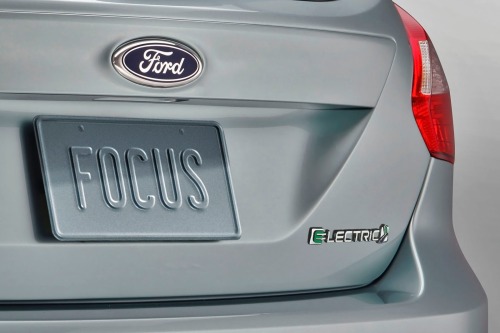 Ford Motor Company (NYSE:F) announced on Wednesday that it will invest $10 billion in its manufacturing platform in India, according to a report from the Detroit News, a move the company said will help it cut costs and help it meet a growing global demand by exporting vehicles made in India around the world.
In a press release outlining some of the plans, Ford specifically pointed to demand for small, fuel-efficient cars and SUVs as the reason for the growth. Over the next four to five years, the company said it will export "a substantial portion" of vehicles made at its Indian operations to 50 different markets around the globe.
"Despite current macroeconomic factors and ongoing market challenges, India is a big part of our global strategy. Exports from India have always been an integral part of that strategy and will help us to stay on track for turbocharged growth in the region, while going further to provide our customers with the vehicles that they want and value," said Ford group vice president and president of Asia Pacific Dave Schoch.
Ford currently operates a plant in Chennai and plans to add another in Sanand to help increase production in India. Adding the new plant will allow Ford India to reach a production capacity of 440,000 vehicles and 610,000 engines annually.
According to data from the U.S. Bureau of Labor Statistics cited by the Detroit News, manufacturing labor costs in India are $1.46 an hour compared with $35.67 in the U.S.
Ford made some forecasts to back up the move, saying that it expects small vehicles will make up 60 percent of the global demand for automobiles by 2020. In India specifically, Ford said that the demand for small cars will double and the demand of SUVs will triple between 2012 and 2017.
Ford has already made some big moves in India this year with the debut of its EcoSport SUV in the country. The vehicle is available with a diesel engine, a popular option for car buyers in India, and was designed to take advantage of the growing SUV trend there.
Detroit News pointed out that the struggling Indian economy and the falling rupee make the country particularly attractive for Ford to use as a base to export from. We'll see if Toyota (NYSE:TM) calls Ford a hypocrite for taking that advantage.
Follow Jacqueline on Twitter @Jacqui_WSCS
Don't Miss: 12 Top Cars for the Collegiate Crowd.