Why Is GM Combining Buick and Opel Brands?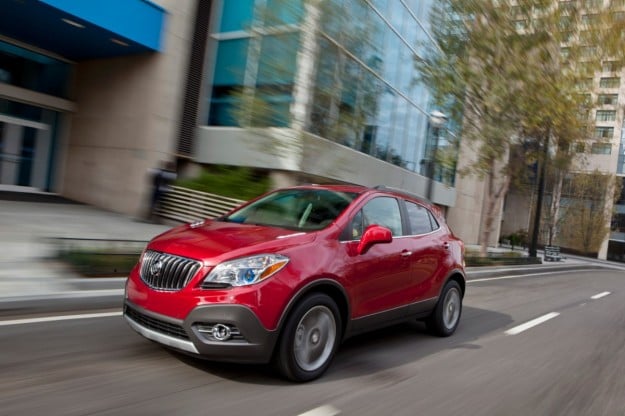 General Motors (NYSE:GM) executives interviewed by Reuters said that the company is planning to more closely combine its Buick and Opel brands, which could lead to Buick customers in the U.S. and China seeing more European-style engineering from the German Opel.
More closely combining the global product development of the brands will allow GM to cut costs and time while increasing the company's offerings in different markets around the world. According to Reuters, teamwork between the two brands could lead to some new European-inspired Buick vehicles available for drivers in the U.S. and China.
This is a different strategy than GM took with Chevrolet and Cadillac, which the company built into stand-alone brands. Buick and Opel have not performed as well as Chevy and Cadillac, so GM is combining Buick and Opel to help target global markets. Opel vehicles will be primarily built and sold in Europe, while Buick models will be built and sold in the U.S. and China, the executives said during interview at last week's Frankfurt Auto Show.
GM will begin combining product development for the two brands, switching to a module-based system in which common chassis and powertrain components are used, which leaves room for flexibility in terms of design and size. Buick and Opel vehicles of the same size will have the same internal parts, but still look very different. For example, the Opel Insignia and the Buick Regal and Lacrosse vehicles will have their basic development work in Michigan and have the final design and engineering processes completed in local plants in China and Germany.
Meanwhile, the Canadian and U.S. governments that helped bail GM out during the financial crisis have been steadily selling their stake in the Detroit-based automaker. The U.S. Treasury Department sold $811.1 million in GM stock during the month of August, reducing the government's stake to 7.3 percent and moving GM closer to riding itself of its Government Motors nickname.
Don't Miss: 7 Car Companies Making America Fall in Love With Diesel.
Follow Jacqueline on Twitter @Jacqui_WSCS