Why Is Toyota Pulling the Plug on its Online Warranty Business?
Up until last month, Acton Toyota of Littleton was all about its ancillary online business of selling extended service contracts sponsored by Toyota Motors Corp (NYSE:TM). But then Toyota Financial Services wasn't, and then the online business was forced to disconnect. Pun intended.
Automotive News explains that selling the extended service contracts over the Internet was especially lucrative to the Massachusetts store because it offered the contract to consumers all over the country for as much as $750 less than other dealerships, affording drivers the chance at the extended parts and labor protection for a significantly better price. The contract service not only increased revenue at the dealership, but also introduced more employment opportunity, as it offered two employees full-time positions for their work at managing the contract business.
However, Toyota Financial Services then changed its policy and effectively dismantled any opportunity to sell these extended service contracts online nationwide, citing reasons that included the possible breaching of state commerce regulations that the business could lead to. But Justin Brun, e-commerce manager at the dealership, is calling BS, asserting that the real reason behind the policy change is that other dealers are angry that they can't compete with discounted prices that Acton Toyota offers in its online sales.
A Toyota Financial Services spokesman did not refute these charges when questioned about them.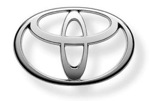 Now, the new policy contains guidelines that keep Acton Toyota and other dealerships from selling nationally online. Under it, the extended-service contracts, dubbed Toyota ExtraCare Vehicle Service Agreements, are only to be sold at the store of a dealership or on its website, but only to consumers who are located within the state of the dealership. While Toyota Financial Services sold 534,526 of the agreements in the 2013 fiscal year, Acton Toyota was able to effectively create its own revenue by offering them to consumers at a discounted rate that saved them more than $750.
According to Automotive News, the platinum plan allows drivers to be protected for 7 years/100,000 miles while the factory bumper-to-bumper warranty on new vehicles is 3 years/36,000 miles, and the basic powertrain warranty is 5 years/60,000 miles.
Though Acton Toyota's online business might seem to be down and out, the dealership contends it will work to recover its revenue by beginning to offer prepaid maintenance plans for Toyota vehicles that currently service those for 2 years/25,000 miles.
Don't Miss: Will GM's New Recall Affect Consumer Views?