Why Resting on Its Laurels Is Working for Toyota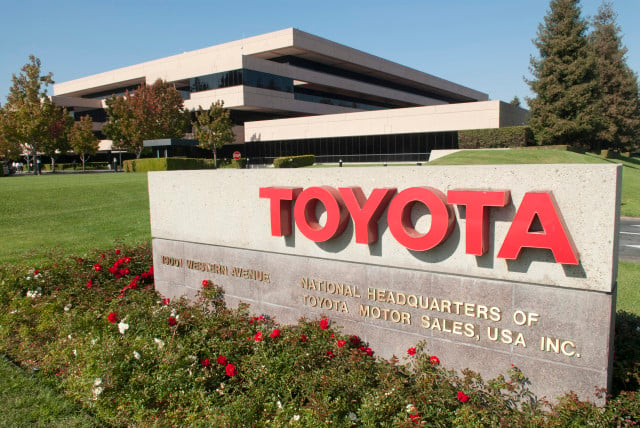 Toyota Motor Corp. (NYSE:TM), the world's largest automaker, reported that profit rose 70 percent during the quarter to $4.4 billion, causing Toyota to maintain its full-year outlook of selling 9.1 million vehicles in 2013.
Toyota raised its full-year net profit forecast to $16.95 billion for the fiscal year ending in March 2014, a figure that's close to Toyota's record yearly profit set six years ago before the financial crisis. Net revenue for the six month period ending in September rose 14.9 percent to 12.53 trillion yen and operating income rose from 693.7 billion yen to 1.25 trillion yen. Consolidated vehicle sales for that time frame came to 4,467,761 units, a decrease of 48,425 units.
Toyota sold more vehicles than any other automaker in the world during the first nine months of the year. The company is hoping to maintain its lead over General Motors (NYSE:GM) and Volkswagen AG (VLKAY.PK) to remain the number one automaker in the world for 2013. Toyota's gains in North America are making up for its losses in native Japan and other areas of Asia. The company sold 98,044 vehicles in North America for the six month period that ended in September, a gain of 37,316. In Asia, sales fell 60,279 to 79,586 units. Those figures were reflected in the company's forecasts, which it raised from 2.61 million to 2.61 million for North America and dropped from 1.7 million to 1.64 million for Asia.
"In addition to the impact of the weaker yen, operating income increased due to our efforts with our suppliers and distributors for profit improvement through cost reduction and marketing activities, such as enhancement of the model mix," said Executive Vice President Nobuyori Kodaira.
Toyota has been refraining from heavy spending and has benefited from the weak yen while its Japanese rivals Honda Motor Company (NYSE:HMC) and Nissan (NSANY.PK) are dealing with high expansion costs. According to Reuters, Honda posted a net profit growth of 46 percent and Nissan only gained 2 percent during the quarter.
But, according to analysts cited by Reuters, Toyota can't rest on its laurels and refrain from spending for too long or it will start to lag behind its expanding rivals. "There are clearly risks of Toyota starting to lag in growth pace to its peers," said Takaki Nakanishi, an auto industry analyst and CEO of Nakanishi Research Institute in Tokyo to Reuters. "If the decisions (on future expansion) are too slow, that may cause slower growth and that could make Toyota's earnings grow slower than its competitors."
Follow Jacqueline on Twitter @Jacqui_WSCS
Don't Miss: Ford Takes the Lead for Plug-In Hybrid Sales.