Will Detroit's Bankruptcy Bring Back GM's Old Counsel?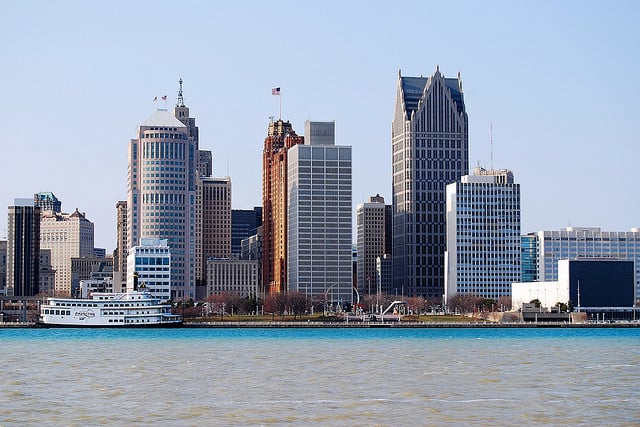 Bankruptcy is a loaded term for lawmakers, automakers, and residents of Michigan. With headquarters in Detroit, it's no secret that General Motors (NYSE:GM) is all too familiar with bankruptcy battles — but now, just when it seems as though the U.S. automaker is ready to finally put its "Government Motors" label behind it, its own hometown files for bankruptcy, too, effectively resurrecting bad memories.
When Detroit filed for Chapter 9 bankruptcy earlier in July, many residents didn't know what to think. With a majority employed in some facet by the Detroit Three, many wondered if the past was simply bubbling back up again. But this time around, the proceeding will be focused on the city. GM said in a statement that the bankruptcy is not expected to affect its business, but instead could serve as a "clean start" for the city.
But while GM won't be forced to go for a second lap around the bankruptcy track, a report by The Detroit News illustrates that the company's own 2009 case could be used as a guide in the city's proceedings in terms of scrutinizing the necessary fees and expenses that will accompany the process.
Godfrey & Kahn, the same firm that served as GM's fee examiner, even offered its services to Detroit on Thursday. When professional fees for scrutinizing the expenses of these high-profile bankruptcies total as much as $120 million, as was the case with GM, it's no surprise that people like Brady Williamson of Godfrey & Kahn are more than happy to be of assistance.
That firm could be highly considered by Detroit not only because it is familiar with GM's proceedings and proved its capability in that case, but also because Godfrey & Kahn has assisted in other big name proceedings like the Lehman Brother Holdings Inc. bankruptcy case. That case gathered an eclectic number of members in its fee committee that The Detroit News describes as including Lehman representatives, a creditors' committee, the U.S. Trustee, and an independent chairman. Detroit could adopt similar strategies for its case, using both GM and Lehman as models.
Whatever the case, Detroit's drive down bankruptcy row will soon begin, and it could take years to resolve. Detroit is the largest American city to ever file for bankruptcy, and its long-term debts are estimated at $18.2 billion, or $27,000 per resident.
Don't Miss: 5 Premium Brands Making a Killing in the U.S. Car Market.