Will Ford Change Everything After These Bumbled Launches?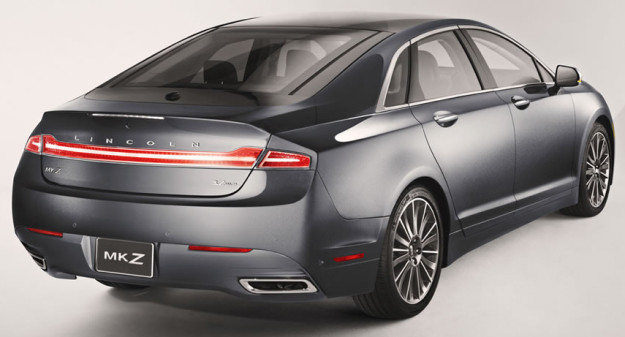 After a couple of bungled launches of key vehicles, Ford Motor (NYSE:F) is taking a closer, in-depth look at its launch procedures in an effort to eliminate the, well, bungling.
The model launch procedures will be reevaluated and overhauled to catch problems earlier, according to Joe Hinrichs, Ford president of the Americas. "We've done a complete analysis," Hinrichs told Automotive News, "on lessons learned in the last couple of years, including the recent MKZ launch, and are now incorporating a number of changes in our development and new-model launch process."
The Lincoln MKZ and Ford Escape were two significant examples of when the launch did not go as smoothly as planned. Ford is "trying to be a lot more proactive earlier in the development process to identify the issues and get in front of them," Hinrichs added.
The new procedures will include monthly launch reviews, including more extensive quality comparisons with competitors' vehicles; greater use of technology, such as three-dimensional computer simulations, to spot potential quality problems earlier; and the hiring of engineers, to assign them to supplier plants for the purpose of ensuring that suppliers have the capacity to keep up with an increased pace of vehicle launches and mid-cycle model changes.
This was a particularly bad problem for the MKZ, which was seriously under-produced upon its initial release. Quality control issues at the plant in Mexico resulted in the vehicles being shipped to Flat Rock in Michigan to undergo quality reviews and inspections before being shipped out to customers, who were made to wait with little or no explanation.
The Escape had a similar story, with a coolant system issue that could potentially result in the car catching on fire. Though no injuries were reported, the company recommended that customers limit use of the vehicles until the problem was solved.
The whirlwind pace at which Ford was developing and releasing new models after the recession put an immense strain on suppliers and on the company, as new model releases and current model refreshes were accelerated to accommodate the downturn from the financial meltdown. Additionally, Ford has undergone dramatic growth, overhauling operations at the Wayne, Michigan and Louisville, Kentucky assembly plants.
"We've gone through some growing pains getting those new processes and plants launched, and we've learned a lot from that," Hinrichs noted.
Now, reviews will be conducted by "global skill team leaders" representing multiple specialties, such as manufacturing, product development, quality, and purchasing, according to Hinrichs. Ford is also working more closely with suppliers, to help eliminate any issues that might happen last minute.
"We have a much more frequent cadence of freshening vehicles than we historically had," he said. "That means we have to get our suppliers and ourselves ready to support a more frequent refresh rate."
Don't Miss: Have Ford and GM Killed the Japanese Midsize Car?