Will Ford Halt Soaring Healthcare Costs Before Obamacare Hits?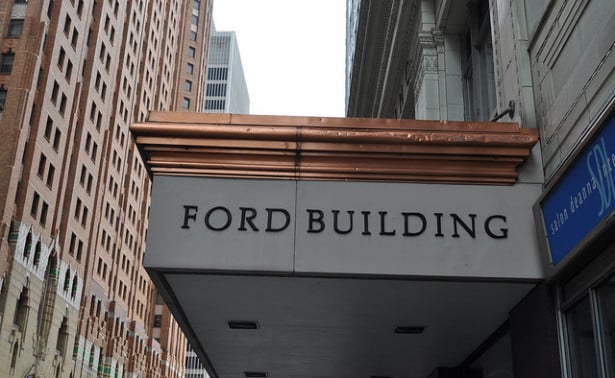 Ford (NYSE:F) and the United Auto Workers union spend a lot of money on healthcare, but they realize that must change.
For the Detroit Big Three automakers — Ford, General Motors (NYSE:GM), and Fiat-owned (FIATY.PK) Chrysler — costs amount to $5 an hour for new workers and other second-tier hourly workers, while veterans' healthcare costs can rise as high as $8 an hour. For Ford, that averages to about $7 an hour for all hourly employees, a figure that the company expects to reach $11 an hour by 2015. In an effort to slow down these skyrocketing expenses, Ford and the United Auto Workers announced a pilot program on Monday, aimed at curbing healthcare costs while simultaneously improving the health of some hourly employees.
The two-year voluntary program, which begins July 1 with support from Blue Cross Blue Shield of Michigan, Blue Care Network of Michigan and Health Alliance Plan, will target several thousand southeast Michigan hourly workers and UAW Retiree Medical Benefits trust retirees with chronic medical conditions. Although Ford and UAW Trust are not sure how much the program could save, a similar pilot program at Boeing resulted in savings of 17 percent.
"If you have less significant medical events occurring, you're going to be using less services and that leads to less cost, which is good for everyone," Ford's vice president of labor affairs, Marty Mulloy, said at the company's Dearborn, Michigan headquarters on Monday, reported The Detroit Free Press. To make care more effective, participants will have access to a personal care nurse, who will work closely with the patient and his or her dcotor to coordinate care and meet personalized health targets.
The UAW is also discussing the possibility of implementing a similar voluntary pilot program with hourly employees at GM and Chrysler, Susanne Mitchell, director of the UAW's Social Security department, told the publication.  "The UAW's goal has been and always will be finding ways to deliver better health care to our members," added Jimmy Settles, UAW vice president, in a Ford press release. "Toward this goal, we will continue to partner and innovate with Ford and other organizations to improve quality of care and outcomes, thereby truly addressing costs instead of merely shifting them."
If the program is effective, it could be implemented in other U.S. states where Ford has large population of hourly workers, including Kansas City, Missouri and Louisville, Kentucky.
To participate in the program, UAW retirees, who are not qualified to receive Medicare benefits, and Ford workers, must meet a specific health profile. The program targets workers and retirees who suffer from five conditions: asthma, diabetes, coronary artery disease, congestive heart failure, and chronic obstructive pulmonary disease. Ford and UAW made these requirements so narrow for a simple reason; Ford has said that 61 percent of its healthcare spending for hourly employees — which totals about $600 million annually — can be attributed to those five conditions. Comparatively, the UAW Trust spends $4.5 billion annually for its 800,000 or so members.
Health insurance premiums will not change for the participating workers or UAW retirees from Ford, GM, or Chrysler who decide to try the pilot program.
"They have a very rich plan, and it's bargained, so we're not going to re-bargain," Rick Popp, Ford's director of employee benefits, explained to the Press. When asked whether the program could later be made mandatory, Mulloy said that Ford decided "it'd be best to start off as a voluntary program, and when you take a look at it … it's a great opportunity to get health care at a (personalized) level." Mandatory programs are largely unsuccessful compared to voluntary programs, Popp added.
This is a particularly important time to test healthcare cost-saving strategies. Aside from hourly wages, health insurance is the single largest benefit to UAW hourly workers, and the cost of providing it is expected to increase significantly in the near future, especially as the Affordable Care takes full effect in 2014 and the related, so-called "cadillac tax" is implemented beginning in 2018. That provision of Obamacare will impose a 40 percent tax on health insurance plans that cost more than $10,200 for individuals and $27,500 for families. The insurance plans of most veteran hourly workers exceed those totals.
"The Affordable Care Act and the Cadillac tax are going to play a big role in 2015 at the bargaining table," Kristin Dziczek, director of the Labor & Industry Group at the Ann Arbor-based Center for Automotive Research, told the Press. She said that healthcare costs already grow between 8 percent and 10 percent annually.
In conjunction, with automakers' efforts to find more effective ways to offer healthcare to their employees, they have taken steps to help factory workers to improve their health. More than 70 percent of American manufacturing and production workers are obese, according to the 2012 gallup-Healthways Well-Being Index, a fact that dramatically increases healthcare costs. That is why many plants have fitness facilities and offer smoking cessation and weight-loss programs.
Ford and UAW will not know the identities of the workers and retirees who choose to participate, only how many choose to participate in total.
Follow Meghan on Twitter @MFoley_WSCS
Don't Miss: GM Has Big Aspirations For the Chevy Bowtie.