Will Ford Make Michigan the Capital of Self-Driving Cars?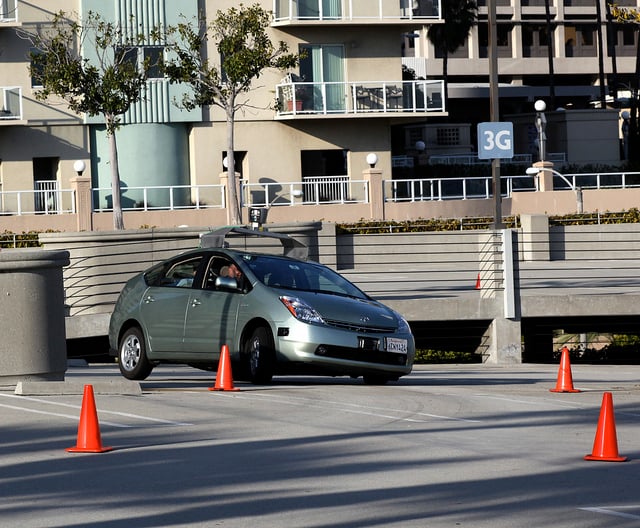 Michigan Governor Rick Snyder has signed a bill that opens the door to self-driving vehicle testing throughout the state. In a place considered the world capital of automobiles, Michigan may lead the U.S. auto industry in the self-driving breakthroughs that promise safer roads in the future, with Ford Motor Company (NYSE:F) in the driver's seat.
Governor Snyder's approval of the law came as no surprise, as he has been vocal about his support for autonomous driving technology. By putting his signature on the legislation, Snyder opened the door for Michigan to join California, Florida, and Nevada as the states permitting testing of self-driving vehicles as long as there is a driver at the wheel who can take control in case of emergency.
Google (NASDAQ:GOOG) has been testing self-driving vehicles in California with success throughout the year, and automakers such as Toyota (NYSE:TM), Nissan (NSANY.PK), and General Motors (NYSE:GM) have all been investing in technology that can ease the burden on drivers and increase safety through automation. In the case of Ford, its Fusion hybrid has been the testing car of choice.
While the Fusion sedan now on sale at dealerships can self-park and warn of impending collisions, Ford is developing a model that will use radar to map several hundred feet around the car. According to The L.A. Times, the automaker is collaborating on the project with researchers from the University of Michigan and State Farm Insurance. Chairman Bill Ford said in a statement that he sees autonomous cars as the key to "make driving safer, ease traffic congestion and sustain the environment."
Toyota offered a preview of its safe-driving technology in October with a nod to the "super-aging populations of the future." As the number of seniors increases along with average life span of human beings, automakers are anticipating the challenges older (and present) drivers face behind the wheel of an automobile.
The cars Google is testing in California are specially outfitted Lexus and Toyota vehicles that can already cover long distances without the assistance of human drivers. Soon enough, the autonomous Fusions will be joining other Detroit Three vehicles on Michigan roads. Though few envisioned Motor City becoming the capital of self-driving vehicles, it's a change in the industry all U.S. automakers are wise to embrace.
More From Wall St. Cheat Sheet: