Will Ford's New Training Program Solve Assembly Issues?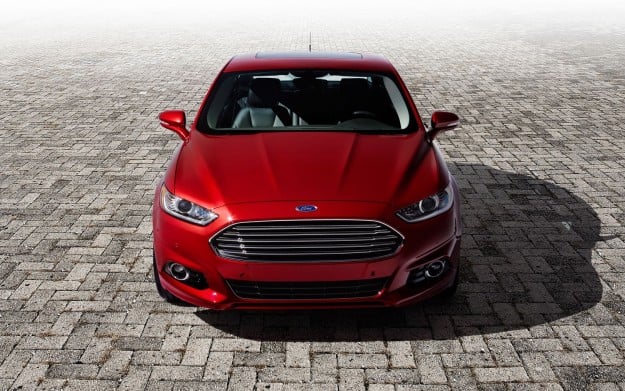 Earlier this year, issues at a Ford (NYSE:F) plant in Mexico stalled the launch of the anticipated 2013 Lincoln MKZ, complicating the automaker's attempt to revive its luxury brand. To avoid the same issues, Ford has started a new training program in its Flat Rock Assembly Plant in Michigan, according to The Detroit News.
While the concept does not sound terribly innovative, Ford typically had new employees shadow another plant employee for as little as three days before granting him or her autonomy on the line, according to the publication's report. But between management struggling to help new hires and frustrated employees quitting, the system wasn't viable.
The updated system gives Ford's new hires a full week of training before hitting the plant floor for unsupervised work. The Flat Rock plant was producing new Ford Fusion sedans, the same models that were delayed, along with the Lincoln MKZ, when issues arose at Ford plants in Hermosillo, Mexico, earlier this year.
Those assembly plant woes delayed the launch of the new Lincoln model Ford hoped would revive its luxury brand and turn around one of the automaker's weaker elements. With seven days of training — as opposed to the three Ford used to consider adequate — the chances of major delays on the line become slimmer.
Of course, the fact that Ford has so many new hires to train hints at the company's growth in the past few years. After announcing it would add some 2,200 jobs to its fold, mostly in the tech department, Ford said in late July that the number would rise to 3,000, according to Autoblog.
The automaker noted this was its biggest hiring binge since 2000, describing it as necessary "to meet surging demand" as well as indicative of the strategy to continue "aggressive global growth," the automaker said in a press release. While a company's words don't always match its performance, Ford had its solid earnings numbers in its back pocket when it made that announcement.
All told, the hiring initiative, new training programs, and encouraging performance on showroom floors show that Ford is on top of its game as the revival of the auto industry continues. Ford's showing in Europe even lent a hint that the lag on that continent could get better in the near future.