Will Hyundai's Grand i10 Increase Its Power Overseas?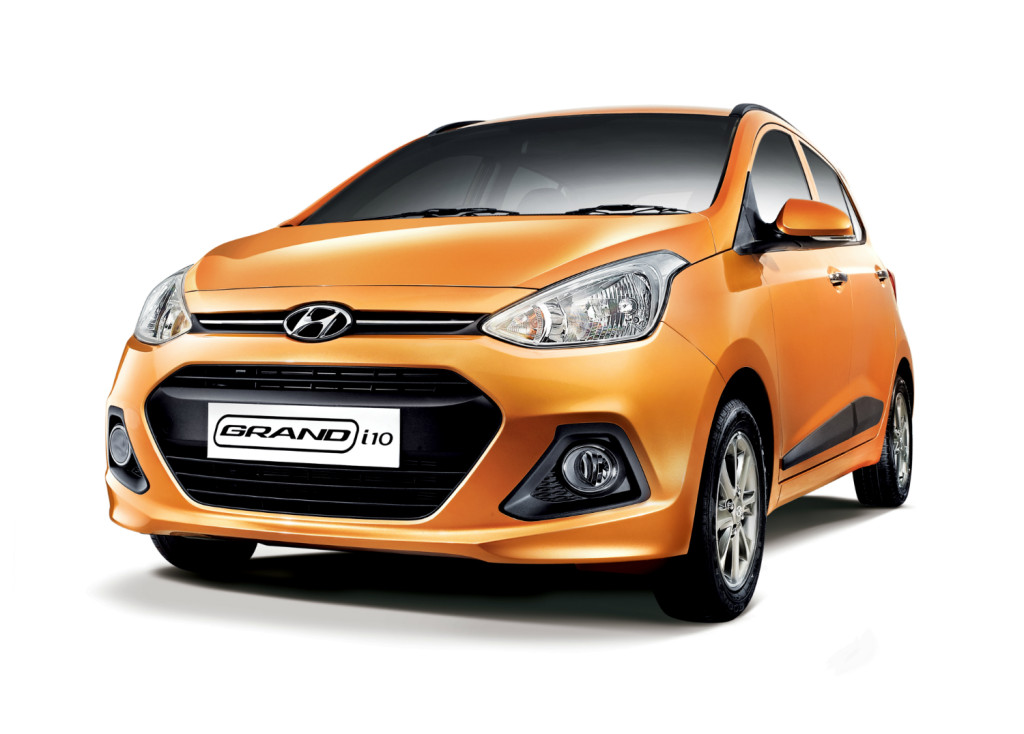 In the 1992 film "Glengarry Glen Ross," Alec Baldwin's character mocks Ed Harris's character for driving a Hyundai (HYMLF.PK) to the sales office (Baldwin drove a German luxury car). Yet sensible, practical, and economical are all words that fit the Korean automaker's product roster, and a new version of its i10 is expected to make waves in Europe as Hyundai continues to succeed with a similar model in India. They may not be the flashy rides of top earners, but the cars are outperforming American rivals in some overseas markets.
On Wednesday, Hyundai announced it has a New Generation i10, an anticipated product that fills the slot of the automaker's A-segment on the Continent. It's longer and wider, plus it sits lower than the previous version of the i10 (a relative of the Accent) that sold in Europe. Meanwhile, Hyundai also presented its first photos of the Grand i10 for India on Wednesday (seen above) as the company plans to increase its strong position in that market.
Hyundai has two top-20 sellers in the U.S. with its Elantra and Sonata, yet the company has a nearly 14-percent market share in India, a number that doubles the share of Ford (NYSE:F) and General Motors (NYSE:GM) combined, according to a Wall Street Journal report. What's succeeding is the small car and hatchback segment, of which the Grand i10 is the next entry for Hyundai. In Europe, the New Generation i10 might make an even bigger impact.
The i10 for Europe will get its debut at the Frankfurt Motor Show in September and is slated to begin production in Turkey in the fall. That is significant because it would be the first car of its kind (the so-called A-segment) assembled in an EU country for the European market. GM and Ford's struggles in Europe have been well documented, yet there appears to be more competition headed their way from Hyundai.

According to the Wall Street Journal, neither GM nor Ford are waving the white flag abroad. Both U.S. automakers are increasing investment in India, with plans to construct engines and partner with automakers based in the country. SUVs may be their best shot for India as the WSJ noted the rise in that segment among Indian buyers.
Don't Miss: 9 Great Cars for the Concrete Jungle.