Will the NHTSA Put the Brakes on Honda's Odyssey Minivans?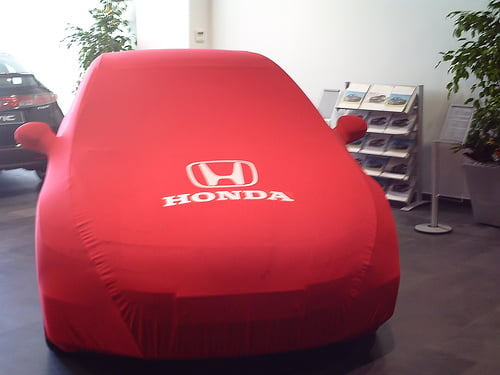 Honda Motor Company (NYSE:HMC) is facing braking issues again, and the automaker could be the subject of another giant recall if the U.S. National Highway Traffic Safety Administration deems its 2007 and 2008 Odyssey minivans unsafe. Though no vehicles have yet been recalled, the NHTSA is currently in the midst of a preliminary investigation after receiving 22 complaints of the vans braking without the driver touching the break pedal.
No crashes or injuries have been attributed to the problem; however, the unexpected braking poises a significant safety risk to drivers who expect to accelerate and instead face a breaking car with speeds dropping as much as 30 miles per hour, according to Reuters. The root of the problem is believed to stem from the vehicle stability assist system that comes with the vans. This feature is purposed to boost safety and stability, promising to allow the car to brake during sharp turns or when accelerating on "loose and slippery surfaces," but it is now appearing to hurt more than help.
And its malfunctioning has also lead to significant recalls in the past, stemming again from issues surrounding the brake being applied even when the driver was not pressing the pedal. It led Honda to recall 250,000 vehicles in March, affecting the Acura RL sedan, Acura MDX crossover SUV, and the Honda Pilot SUV in the U.S., and the Legend sedan and three types of minivans in Japan.
Many vehicles have a brake assist feature that is designed to detect sudden, emergency braking and, if the driver is not using the vehicle's full braking power, to apply it electronically. They were developed after safety research highlighted that many crashes occur because drivers are failing to push the brake pedal to the floor during an emergency stop.
But as evidenced by the latest complaints and those back in March, these systems have a tendency to malfunction, and this recent report affords Honda just another batch of bad publicity — something it'll have to combat if another 340,000-vehicle recall is ordered. The automaker has been under fire for its dangerous vehicles and is anxious to put to rest fears of possible rear-end collisions on the  highway and in the city.
Don't Miss: Maserati's $65,000 Sedan Puts German Brands on Notice.