Will This Latest GM Recall Affect the Race With Ford?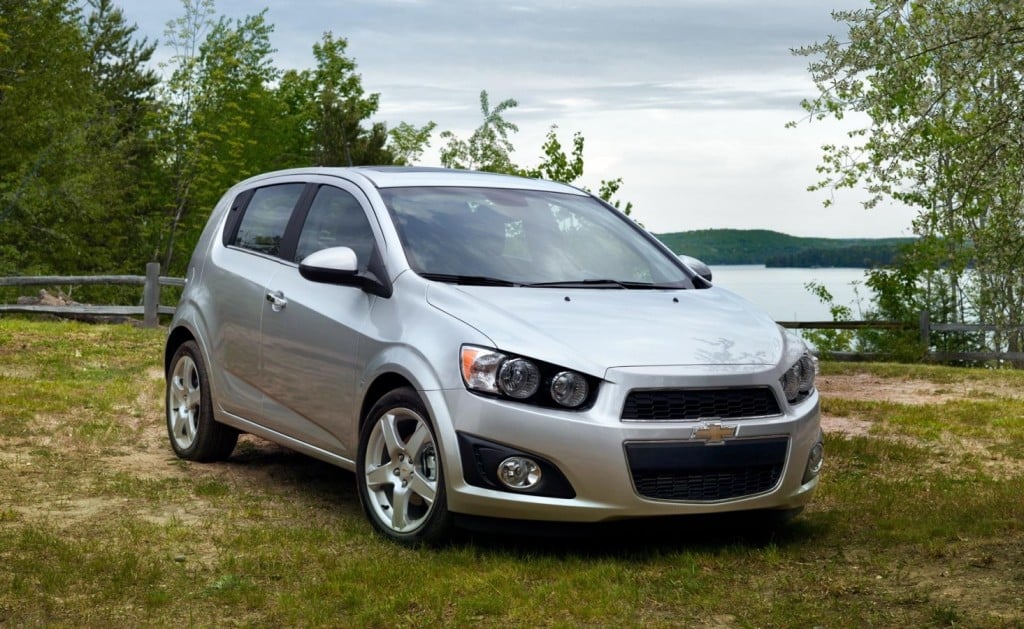 As far as recalls go, the latest one by General Motors (NYSE:GM) will not significantly dent cash reserves to fix problems with the Chevy Sonic. However, the automaker continues locked in a battle with Ford (NYSE:F) over the best selling brand in the U.S., and the race is getting uncomfortably close for GM. Following the much larger Chevy recall in August, Ford may be able to edge past GM in October sales.
The Detroit News reports General Motors is recalling 1,558 Chevy Sonics from the 2013 and 2014 model years. Issues with the fuel tank in these small cars are increasing the risk for fire. According to the report, GM spokespeople said the recall was inititated prior to any customer complaints since most of the new cars have not left dealer's lots. The problem was discovered in a GM plant.
In August, GM recalled nearly 300,000 Chevy Cruze vehicles due to brake problems, which contributed to the narrowing gap in sales between the automaker and its chief rival, Ford. After GM's September slide (down 11 percent) and Ford's gain (up 6 percent), the two ended the month in a virtual dead heat, in part due to a 50 percent decline in Cruze sales compared to September 2o12 . While the Ford Fiesta toppled the Sonic and the Focus (a Cruze competitor) handily beat GM's offering, the Fusion is behind Ford's power play.
Ford Fusion sales spiked 62 percent in September (year-over-year), selling nearly 20,000 units in the month. It bested its GM rival, the Chevy Malibu, by more than 5,000 units. Meanwhile, the dominant Ford F-Series trucks dwarfed all competition once again, selling 60,456 units and topping the second-best seller, the Chevy Silverado, by 28,000 units.
The numbers created a dynamic that is rarely seen between the top two U.S. automakers — GM sold just 2,049 more vehicles than Ford in September. According to an International Business Times report, Ford has topped GM in sales in only four months since 1998. As the 2014 Chevy Silverado and GMC Sierra continue to have supply issues, the combination of recall concerns and stronger Ford products could leave GM looking up at Ford on the October sales pedestal, a rare occurrence indeed.
Don't Miss: Is This Ford Recall a Product of the Electric Vehicle Age?