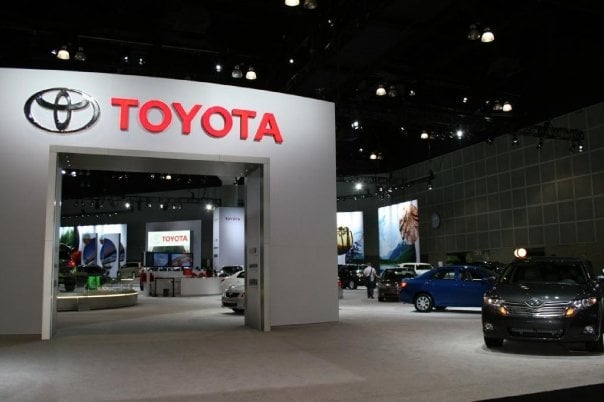 As the U.S. midsize car market continues to intensify, Toyota (NYSE:TM) says its new Camry will make waves in the industry on a level not usually seen in mid-cycle upgrades, Bloomberg reports. Consumers should expect more aggressive (if not adventurous) styling in the Camry set to debut at the 2014 New York International Auto Show, and company officials are confident the changes will be enough to keep its midsize darling the top selling car in the United States for years to come.
A spokesperson for Toyota told Bloomberg the Camry "will challenge conventional expectations of a mid-cycle model change" when it gets its closeup in New York on April 16. Industry analysts expect a full redesign in 2017 at the earliest, but the Japanese automaker has decided to make its next update more noteworthy amid complaints of lackluster styling and a poor assessment by Consumer Reports.
Criticism of the current Camry's looks and safety features have fallen on deaf ears among U.S. consumers, who made the automobile the top seller for the twelfth straight year through 2013. More than 408,000 Camrys were purchased by American buyers last year, nearly 42,000 more than the second-place Honda (NYSE:HMC) Accord. Yet Toyota has seen a surge from competitors. The Camry gained less than 1 percent in 2013 over the previous year's sales while Honda posted nearly 11 percent gains with its Accord. Ford (NYSE:F) notched 22 percent more sales in 2013 with its Fusion sedan.
Through the early months of 2014, the Nissan (NSANY.PK) Altima has been the top seller in the U.S., adding a fourth contender to the fold. Nonetheless, Toyota officials plan for the Camry to be back in its top spot by year's end.