Will This White House Petition Validate Tesla's Business Model?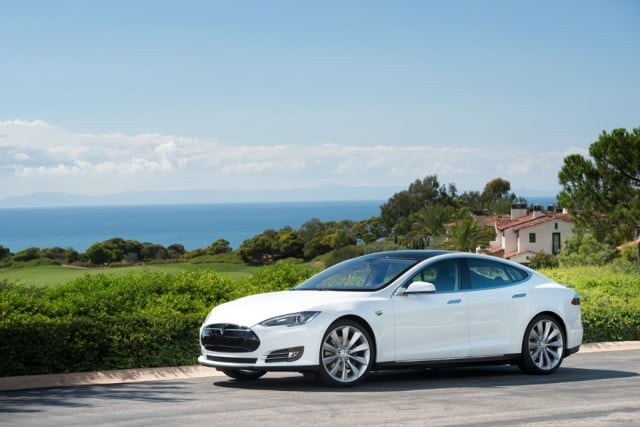 In what is a classic battle between free market forces and state-backed consumer protections, Tesla Motors (NASDAQ:TSLA) has more than 100,000 allies – in the form of petition signatures — taking the cause of competition to the White House.
Tesla is attempting to sell its cars directly to consumers in several states including Virginia, Texas, and Massachusetts, and is in a bit of a war with car dealer associations who have legislated protection on how cars are sold in almost all 50 states.
North Carolina Automobile Dealers Association head Bob Glaser explains the argument from the car dealer's perspective: "It's a consumer protection, and why we say that is a dealer who has invested a significant amount of capital in a community is more committed to taking care of that area's customers," he told the Associated Press.
Tesla, though, is trying to do exactly that: invest capital all over the country with its dealership plans. However, as CNBC notes, auto dealerships are some of the largest financial supporters of state legislators, making this an uphill battle for the innovative car maker.
The public is coming to the company's rescue, though, as a petition headed for the White House has gathered more than 100,000 signatures.
According to the petition: "States should not be allowed to prevent Tesla Motors from selling cars directly to customers. The state legislators are trying to unfairly protect automobile dealers in their states from competition. Tesla is providing competition, which is good for consumers."
The petition was started by a user named "Ken," who is an avowed Tesla fan.
The petition is a simple yet impactful statement to which the Obama administration should respond, albeit within an unspecified timeframe. In addition to expanding sales for the auto company, the direct retail locations will offer a number of places to receive maintenance, a feat of particular relevance as Tesla CEO Elon Musk expands the driving range of his vehicles.
In other news for Tesla enthusiasts, an app for Google (NASDAQ:GOOG) Glass has been made that allows users to view and manage many features of their Tesla vehicle. Features include charging status, remote start and stop charging, and the ability to open the charge port. Locking and unlocking the doors is also included and, more practically, the ability to honk the horn and flash the lights.
Here's how shares of Tesla have traded in 2013: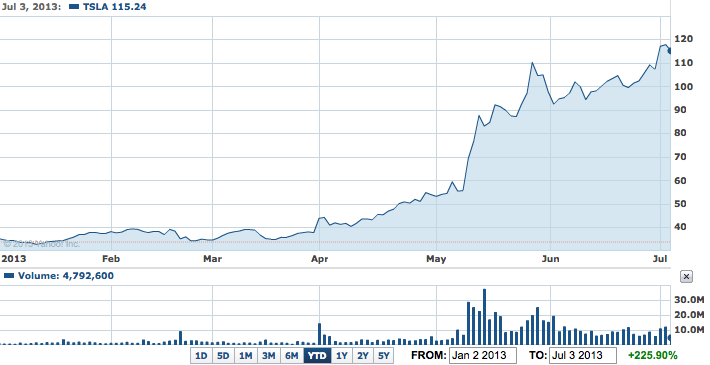 Don't Miss: Ford Is Adding Flair to the Hybrid Market.