Will Toyota Get Burned on This Tacoma Recall?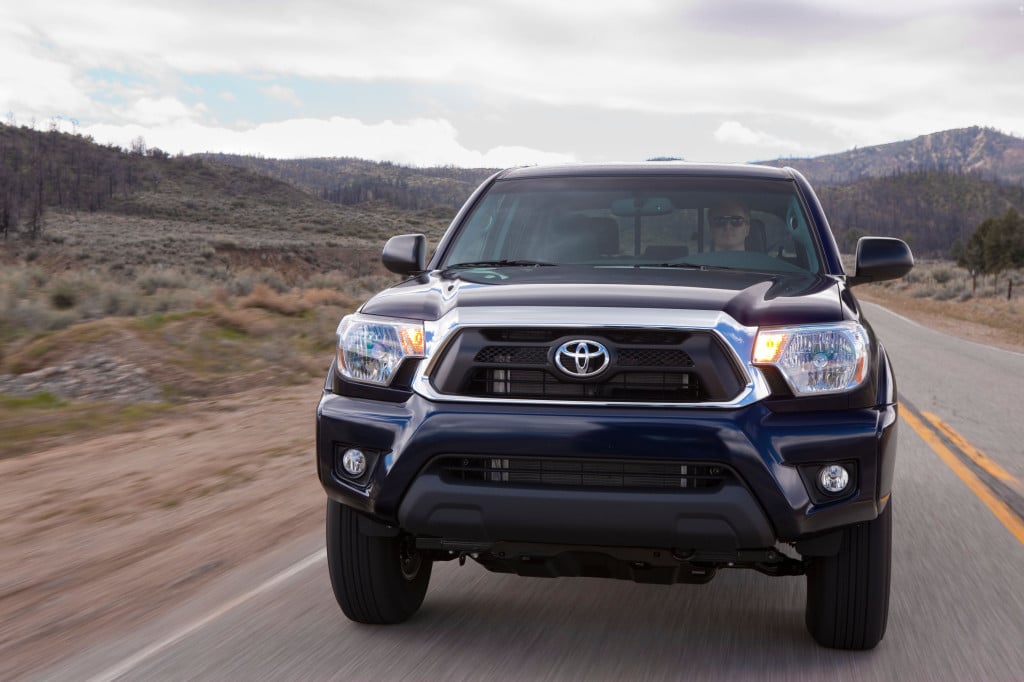 Though Toyota Motor Corp.'s (NYSE:TM) top-selling vehicles are smaller offerings like the Camry, Corolla, and RAV4 compact SUV, the automaker is showing significant gains with its Tacoma and Tundra pickups in 2013. In fact, October and full-year sales performance of these models places the Japanese automaker just behind the Detroit Three's powerful pickup lines. Toyota's recently announced Tacoma recall is unlikely to slow that pace.
According to a statement by Toyota, about 4,000 Tacoma pickups are being recalled to address an issue that could cause engine failure while driving. The four-cylinder engine models from years 2013 and 2014 contain valve springs that could crack and even break over time, the automaker said. These engine valve springs are from Toyota parts suppliers that did not take care of parts during the manufacturing process.
While the total amounts to 4,000 vehicles sold in the United States, the same part defects will hit 33,000 vehicles globally, with the lion's share in Japan, Reuters reports. The number includes small cars as well as commercial vehicles and trucks like the Land Cruiser Prado. So far this fall, Toyota has notched recalls that include a staggering number of vehicles.
A recall by Toyota in October included nearly 900,000 vehicles under its umbrella. That fix revolved around defective airbag deployment systems. The Detroit Bureau reported that more than 1.5 million vehicles were recalled in September by the automaker, as well.
Though each recall takes some shine off Toyota's image as the automaker tries to put the unintended acceleration issue behind it in court and on the road, this Tacoma issue is unlikely to add fuel to the fire. Toyota is getting out in front of the problem by notifying owners before the issue makes its impact felt in the 4,000 U.S. vehicles affected.
Tacoma sales are up 17 percent on the year compared to 2012 figures, while the Tundra has posted gains of more than 10 percent against 2012 stats. The Tundra especially showed strength in October, with a gain of 23 percent when matched against October 2012 numbers.
Don't Miss: Dodge Shakes Up Its Flagship Pony Car.