With HPD, Honda Introduces Some Heat to the Sleepy CR-Z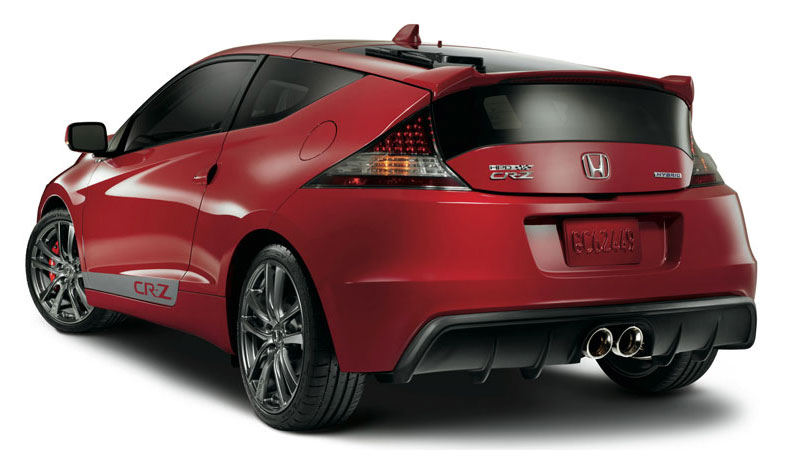 Throughout the auto industry, numerous companies have a unit that devoted to making higher-performance models of their existing, more pedestrian cars. Toyota (NYSE:TM) has TRD, BMW's M unit makes some of the most bonkers road cars available through dealerships, and Mercedes-Benz's AMG wing is no slouch, either. Honda (NYSE:HMC), meanwhile has … well, a glaring hole where its performance unit ("a factory-engineered, street-legal, warranty-backed, go-fast parts division," according to Automotive News) should be.
To remedy this, the company has used — very fittingly, perhaps — the SEMA show in Las Vegas to announce American Honda's factory aftermarket parts division, which will provide dealer-installed tuner kits to give stock Hondas a sharper edge.
While Honda does have its Honda Performance Development unit, the product outflow from there was intended for racetracks only. However, "years of racing have given the engineering team plenty of experience to make parts that the legal, warranty and compliance departments can approve," Automotive News reports.
For its debut, HPD is offering a kit for the hybrid CR-Z, a quirky, slow-selling hatchback that has decidedly under-delivered on sport but doesn't feature the kind of fuel efficiency one might expect from a hybrid in this day and age. With the HPD equipment, the CR-Z's stock 130 horsepower is bolstered to 187 horsepower thanks to a 200,000-rpm Rotrex centrifugal traction-drive supercharger coupled with a Griffiths air-to-air intercooler. The best part? It still gets 42 miles per gallon.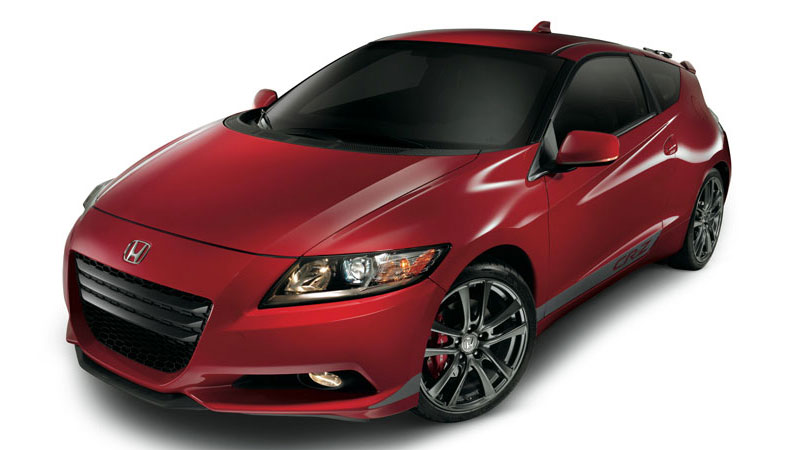 "We're sticking our first toe in the water," Philip LaPointe, manager of HPD Street Performance, told Automotive News last week. "We didn't want to start with too-high volume. We need to know who's going to build the parts and distribute them. We need to get our dealers and logistics up to speed."
LaPointe is hoping to see the parts become available for mainstream cars in the next few years; "the dream scenario is to have performance parts available at [new-product] launch," LaPointe said to the publication. He also hinted that Fit owners in particular want to modify their subcompacts, but it's unclear as to whether the parts will be ready for the new Fit's debut next year.
Currently, equipping a car with HPD parts will void the manufacturer's warranty; Honda typically provides a five-year or 60,000-mile powertrain warranty, but because Honda expects those with HPD kits to drive their cars at "spirited track days," the warranty will be reduced to three years or 36,000 miles, LaPointe said in his interview with Automotive News. The 15-year catalytic converter emissions warranty will remain, though, due to no small amount of help from Jackson Racing.
"All that constant high-speed loading and cornering is different from the typical durability cycle. It's not Belgian-block roads," LaPointe told Automotive News. "The HPD parts might have more exhaust drone or brake dust than the original equipment part, because we're aiming at a niche customer who wants more performance. But that customer still wants Honda quality and durability. We're still a conservative company that way."
The HPD program still has several kinks to work out, but the chassis kit for the CR-Z is already available, and the supercharging add-ons will arrive by spring. Price details were not made available at the time of writing.
Don't Miss: Honda Can't Fix Recalled Minivans Until March.