With New Bosses, GM Shows Its Global Intent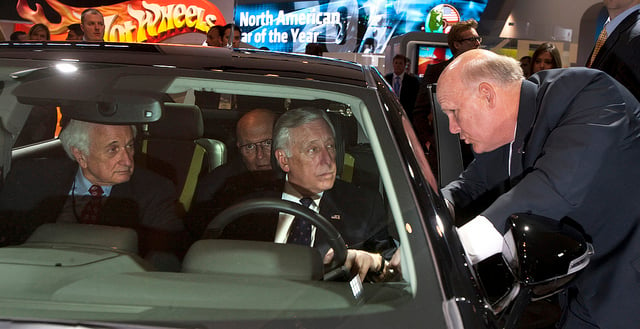 In an attempt to boost sales internationally as well as domestically, General Motors' (NYSE:GM) chief executive officer Dan Akerson is giving his company's corporate structure another makeover.
This time, Akerson's restructuring is purposed to target its China division, an especially important region for GM as the country's current status as the world's largest auto market could significantly help GM regain its world's top automaker crown, which is now in the hands of Toyota Motors (NYSE:TM).
The Wall Street Journal reports that this time around, Akerson is shuffling his executives to put Stefan Jacoby, former Volvo cars chief executive, in the international-operations driver's seat. Jacoby will be executive vice president of GM's consolidated international operations and starting Monday, will oversee Africa, Asia-Pacific, Europe, and the Middle East.
Tim Lee is also stepping up to a new plate as he will leave his role as the president of the company's international relations to become chairman of GM China. This decision reflects Akerson's confidence that Lee can help carry the U.S. automaker to victory as it attempts to score more sales success in the region, focusing especially on its luxury market. The car company is aiming to increase its Cadillac sales in China to more than 100,000 by 2015 — a major jump from last year's 30,000. GM competes fiercely with Volkswagen AG in China, but has managed to post a better first-half sales record than its rival. The U.S. automaker hopes this most recent chairman appointment will only help perpetuate that success.
Jacoby and Lee's promotions follow in the footsteps of several other major executive changes that Akerson has also enacted this summer, including the appointment of a new Chevrolet global marketing chief and new global head.
Still, although China and the U.S. are GM's most important markets, the U.S. automaker is also still focusing its efforts in expanding markets such as Russia and Mexico where it is working to expand and develop its plant operations and capacity. Major investments in both these regions will help the car manufacturer expand its output, and ensure GM maintains and extends its global presence.