With Sales Soaring, GM's China Unit Is Thinking Expansion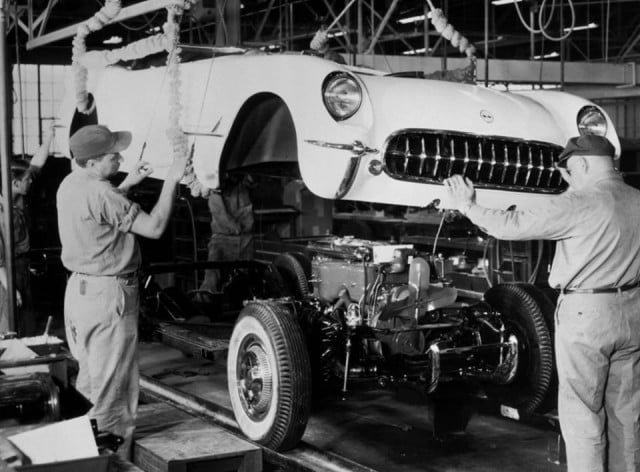 China is General Motors Co.'s (NYSE:GM) largest market, and the proof can be found in both the company's recent adjustment of its international corporate structure and its soaring sales in that region.
GM, the largest foreign automaker in China, announced Monday that sales growth in the country accelerated in July, spurred especially by an expansion in deliveries of Buick vehicles that was the highest recorded in 2013 so far. Total sales jumped 11.1 percent last month to 221,580 vehicles, a sizable increase from June's 10.6 percent growth in sales. In particular, Buick deliveries soared 26 percent to 66,208 thanks to the popularity of the Excelle line, while Cadillac sales surged 83 percent to 3,688 units. Comparatively, Chevrolet sales dropped 3.4 percent to 43,343.
Throughout the year GM's sales climbed 11 percent, which keeps the automaker on track to reach its goal of 3 million car sales in China, a sales level that is in itself a key step in the company's plan to expand production capacity to 5 million vehicles per year by 2015.
Expansion has become way of life for GM's operations in China. The company plans to introduce 17 new models there this year, with the majority of them being new sports utility vehicles and luxury models. In fact, GM is considering launching nine new or refreshed SUVs in China over the next five years. But these new vehicles are just a minor blip in the company's expansion timeline: its decision to name Tim Lee as the chairman of GM's Chinese Unit last Friday shows the true magnitude of the company's plans.
Lee, who was the head of the company's international operations, is taking the role of a newly created position, where he will oversee more than 55,000 employees, the Detroit-based company said in a statement. "China obviously is a priority for a high-ranking executive to be here," Autoforesight Shanghai Co.'s Yale Zhang told Bloomberg after the announcement. "It shows the importance of this market to GM."
"We are also in the midst of the most aggressive product rollout in our history," CEO Dan Akerson said in GM's statement, released Friday. "Tim is critical to building on our success in China and to ensuring flawless vehicle launches around the globe."
GM plans to spend $11 billion by 2016 on new plants and new products in China. It is building four new assembly factories in the country so that it can produce the 5 million vehicles it has targeted for 2015.
Follow Meghan on Twitter @MFoley_WSCS
Don't Miss: Will Ford's New Training Program Solve Assembly Issues?