Your 2014 Car of the Year: The Cadillac CTS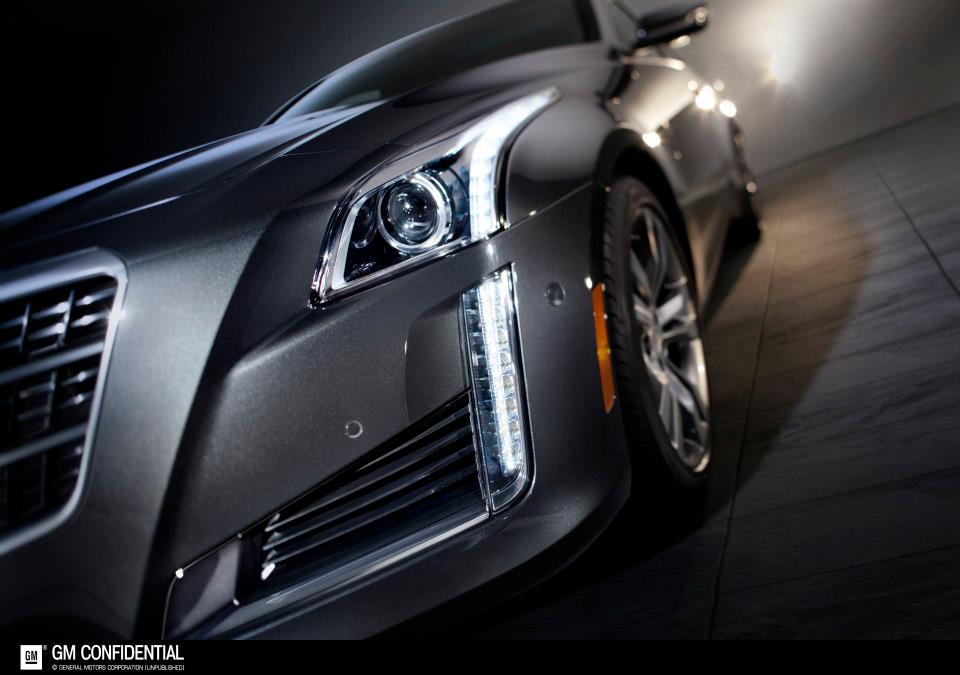 If this isn't a stark reminder that things change over time, then we don't know what is: the 2014 Cadillac (NYSE:GM) CTS has won MotorTrend's prestigious Car of the Year Award for 2014. To help drive that point home, MT walks us through the same award process, back in 2003 — the last time this General Motors car had undergone a significant redesign.
"Examine our 2003 Car of the Year competition, if you will," MT says. "The Infiniti G35 won by offering an unbeatable combination of style, refinement, handling, and value. We put BMW on notice: The Japanese have done it better. The Cadillac CTS, meanwhile, was barely mentioned, and praised only for its bold new design."
Whelp, the Cadillac is back, and "bold new design" is probably the least impressive compliment that one can bestow on the new car. The new Cadillac — as MT found through its vigorous testing — does just about everything better. And not just better than its former self, but better than its competition — yes, BMW, Mercedes-Benz, Audi, the lot.
"The CTS's intended function was to take the fight to BMW, Mercedes-Benz, and Audi — and win. And it has."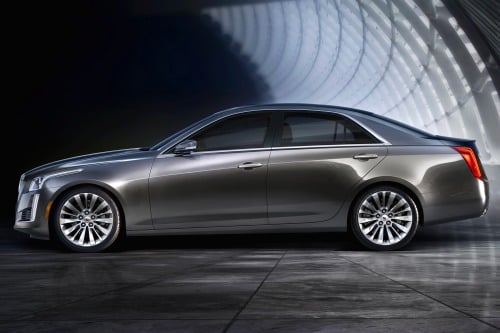 The 2014 version has made gains in just about every department, which is fortunate, because it needed to do so in order to become competitive again. MT was nice enough to walk through each category and describe how the car has improved, which we feel is a good way to go about it. So we'll give it a shot, too.
In terms of design, the now-dated model was in serious need of an overhaul to stay on top of the sleek and sexy European cars, and even the bold and aggressive new look hailing from Japan these days. The CTS got a second-generation debut in 2008, but the improvements resulted in a light cosmetic change — nothing that truly brought the car into the league it was supposedly fighting in.
It would seem that the third time is in fact the charm, for the third generation of CTS is truly a remarkably designed car. "Art and Science (Cadillac's design theme) is as relevant and trend-busting as it's ever been; moreover, it has once again successfully evolved in order to remain contemporary and competitive well into the foreseeable future," MT notes. So the car looks good. But cars don't win "Car of the Year" awards if the beauty is only skin deep.
In the old CTS, the smallest engine choice was the V6, which wasn't exactly the pinnacle of efficiency in its department. With the new model, buyers who prioritize gas mileage above all else can choose the new 2.0 liter in-line four option, with an overhauled V6 in the middle, and a range topping twin-turbo Vsport V6, for those looking exclusively for performance. In MT's real world testing, the latter two returned 18 miles per gallon city, 32 highway, and 20 city and 27 highway, respectively. The 2.0 liter returned 20 and 30, constrained by the six-speed transmission (the V6s use eight-speeds).
So the car is far more efficient. That's a good start. But performance?
"Cadillac had the good fortune to design the new Alpha vehicle platform to be a world-beater from the start, and every lesson learned on the ATS — the first Alpha car — was improved upon for the CTS," MT says. As a result, the chassis is "absolutely fantastic," and while matching in size to its competitors, it's actually significantly lighter — several hundred pounds' worth, apparently.
In turn, this boosts efficiency, handling, and performance, all in one go — a broad stroke that Cadillacs for decades past have been longing for. And while Cadillacs have long found a scourge in winding, twisting roads, the CTS and its magnetic dampers embrace them — truly a revolutionary leap for General Motors' flagship luxury marquee.
All of these advancements didn't come to the detriment of safety, either. Here, too, Cadillac has seemingly made extraordinary gains; a full slate of both "passive and active safety equipment" front, front side, front knee, rear side, and front and rear curtain airbags are standard on all models — naturally, OnStar is standard as well. From the options menu, buyers can choose all-wheel drive, collision warning, lane-departure warning, automatic crash preparations, automatic braking, blind-spot monitoring, rear cross-traffic alert, a head-up display, automatic wipers and headlights, backup camera, automatic parking, and the vibrating Safety Alert Seat.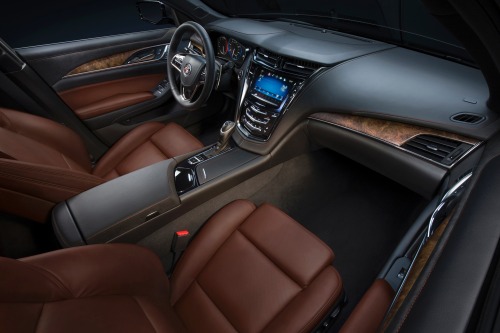 The National Highway Traffic Safety Administration awarded the CTS 5-star crash test ratings in front and side impacts, and four stars in rollover tests, all good for a five-star rating overall. Though it hasn't been tested yet by the Insurance Institute for Highway Safety, the previous generation was awarded all top scores of Good in that battery.
Finally, while the Cadillac matches or outperforms its competition in all of the above segments, it does so at a lower price point than its direct competition, making the CTS's final party piece its price. The entry level model falls at a rather palatable $46,025, less than the equivalent players from Europe, while the Vsport provides V8-esque performance at a lower cost. The mid-range V6 option weighs in at about even from a sticker point of view.
All in all, the CTS is perhaps the best indication yet that General Motors is working furiously to turn its reputation around. A stained public persona is a very difficult thing to overcome, but General Motors is firing on all cylinders to do its hardest.