The largest hedge funds in the market used volatility and acquisition activity during the second quarter to significantly boost their equity exposure. However, firms are being rather selective about which sectors receive allocations.
Should you place health before wealth? According to FactSet's latest quarterly update, the 50 largest hedge funds raised their equity exposure by almost 10 percent in the three months ended June 30. Four of the top 10 equity additions were in healthcare, with Allergan, Actavis, Covidien, and Questcor Pharmaceuticals leading the way. Bill Ackman's Pershing Square was the largest contributor to this trend, taking a 10 percent stake in Allergan.
On the other side of the trade, hedge funds scaled back on popular financial institutions. In the aggregate, funds reduced their holdings in JPMorgan Chase, Wells Fargo, American International Group, and Citigroup. Meanwhile, a shift took place from media content providers such as Walt Disney and Time Warner to cable providers such as Comcast and Charter Communications.
Let's take a look at the top 10 holdings, based on the market value held by the 50 largest hedge funds at the end of June.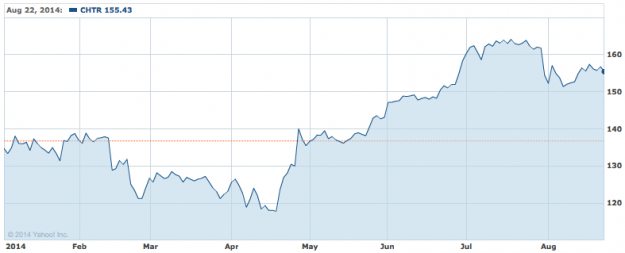 10. Charter Communications
Quarter-end market value: $4.77 billion
3-month market value change: $430 million
Number of funds holding stock: 20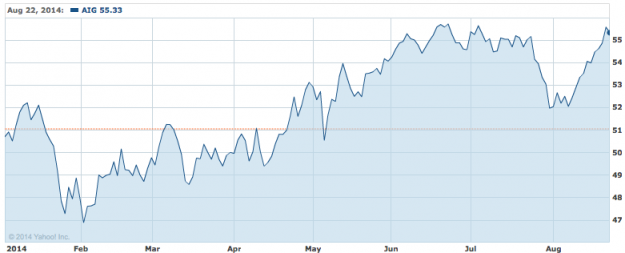 9. American International Group
Quarter-end market value: $4.79 billion
3-month market value change: $425 million
Number of funds holding stock: 25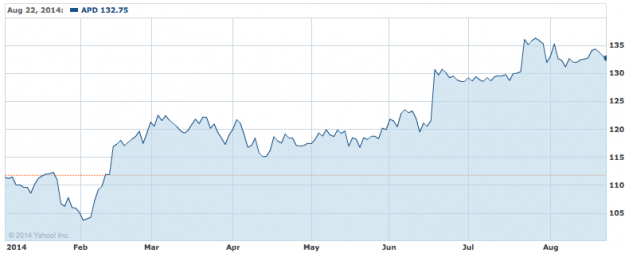 8. Air Products and Chemicals
Quarter-end market value: $5.03 billion
3-month market value change: $322 million
Number of funds holding stock: 19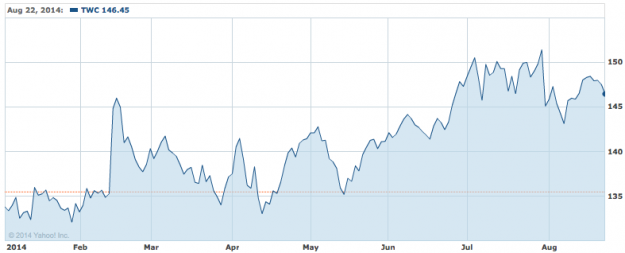 7. Time Warner Cable
Quarter-end market value: $5.19 billion
3-month market value change: $485 million
Number of funds holding stock: 26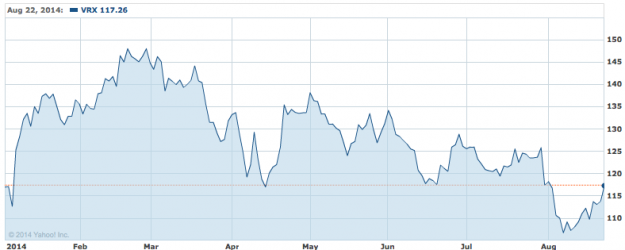 6. Valeant Pharmaceuticals International
Quarter-end market value: $6.68 billion
3-month market value change: $811 million
Number of funds holding stock: 21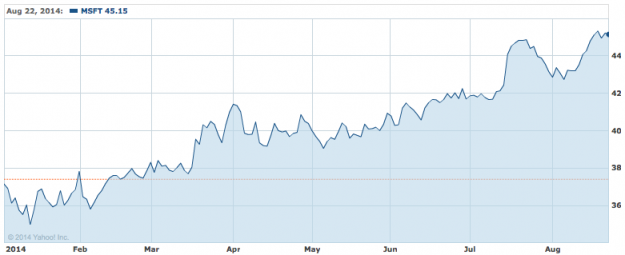 5. Microsoft
Quarter-end market value: $7.21 billion
3-month market value change: $367 million
Number of funds holding stock: 25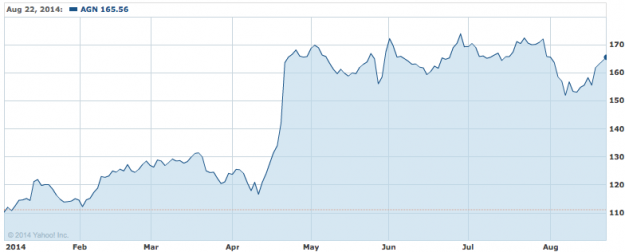 4. Allergan
Quarter-end market value: $8.61 billion
3-month market value change: $7.35 billion
Number of funds holding stock: 24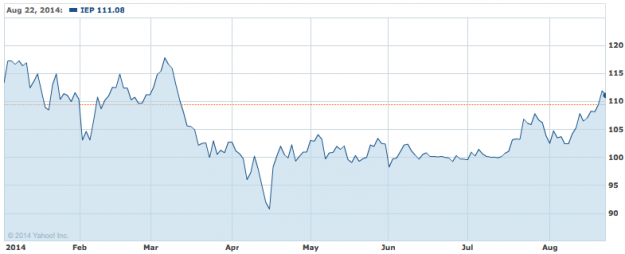 3. Icahn Enterprises
Quarter-end market value: $10.57 billion
3-month market value change: $307 million
Number of funds holding stock: 2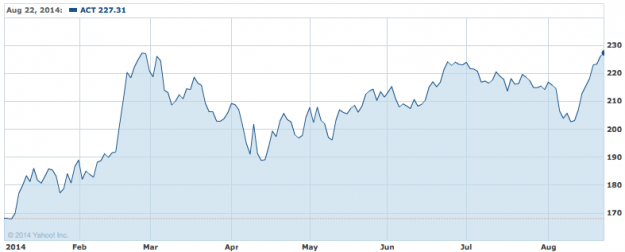 2. Actavis
Quarter-end market value: $11.62 billion
3-month market value change: $2.18 billion
Number of funds holding stock: 29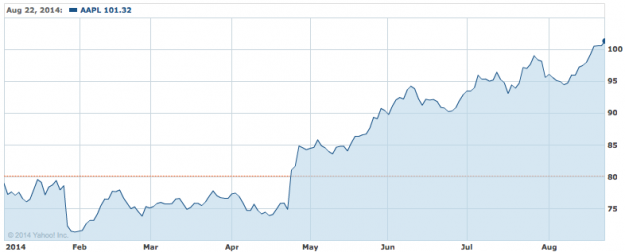 1. Apple
Quarter-end market value: $13.06 billion
3-month market value change: $2.79 billion
Number of funds holding stock: 28
Follow Eric on Twitter @Mr_Eric_WSCS
More from Business Cheat Sheet: